Addon Innumerous Blocks 1.9
Addon Innumerous Blocks
diversifies the number of simple blocks with few tens of unusual ones. Meet colourful brick, coloured planks and wood blocks, compressed diamonds and many other great features! Call friends and have fun with new colours, blocks and abilities.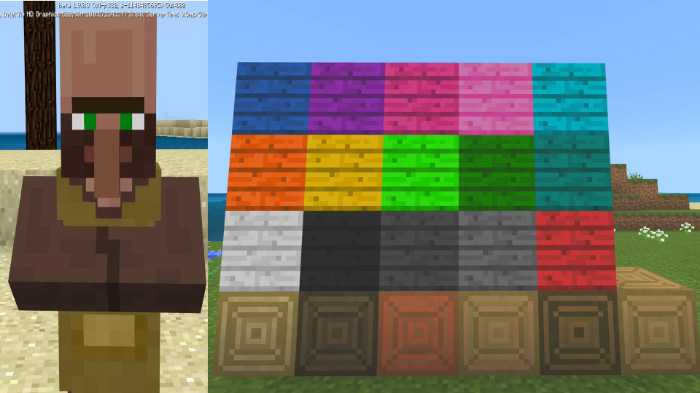 How does addon Innumerous Blocks work
Almost all the blocks in this addon are just coloured blocks from vanilla Minecraft, but few of them are absolutely new and can impress you by an unusual design and appearance.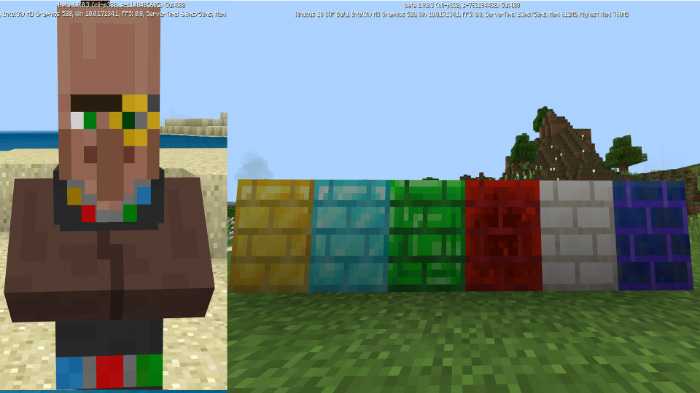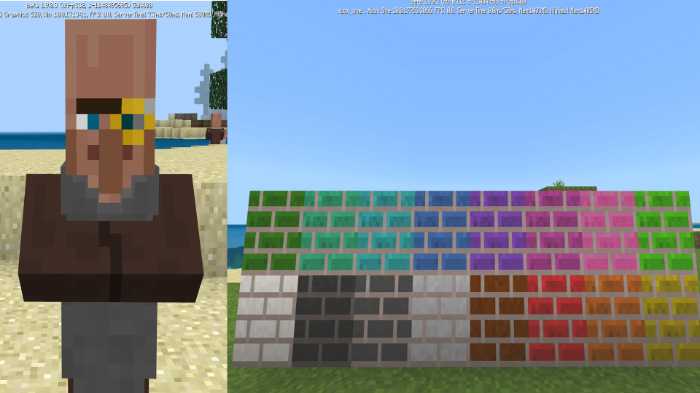 Unfortunately, the addon only works with the Education Edition Minecraft, so you'll have to get it at first!
The addon contains more than 70 new blocks in different colours and custom textures and the whole 5 new interesting villagers, which will be able to provide you with these new blocks.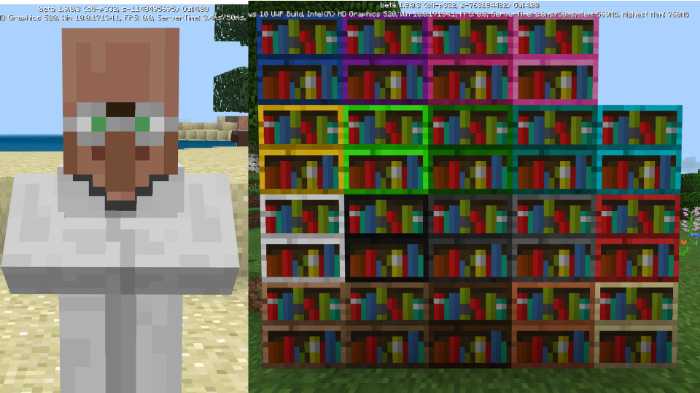 These villagers are Carpenter, Stonecutter, Gemcutter, Compressioner and the Book Curator. Each of them has unusual clothes, so you'll be able to find them easily. Give these guys the needed block and any dye to get your block coloured. It's really comfortable so you'll be able to get as many blocks as needed. If you need to build the colourful library – just give the Book Curator a few bookshelves and the needed dye. He will colour all of them really fast and you'll become the most stylish enchanter of the server!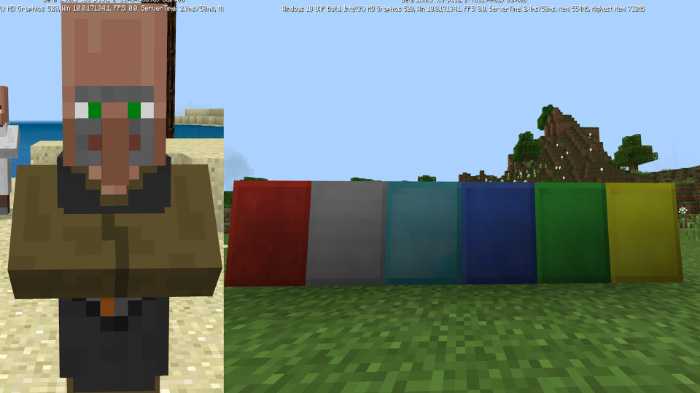 Download addon Innumerous Blocks for Minecraft Bedrock Edition 1.9 for Android and leave feedback. Call friends and check these links to get new
Maps
,
Skins
,
Seeds
and
Texture Packs
for
Minecraft 1.9+
. Have fun and enjoy!
We are in social networks