Addon SnowMobile 1.8
Addon SnowMobile
adds the new entity to the world of Minecraft. It's really comfortable for winter biomes, but you can also use it in plains or deserts. It has a huge number of different features so let's talk about them!
Features of addon SnowMobile
First of all, this great thing doesn't replace any existing mob or item, so you'll be able to use all the features of Minecraft Bedrock Edition henceforth. Another interesting detail of new transport is that it has own speedometer, so you'll be able to check your speed and even make different competitions with friends.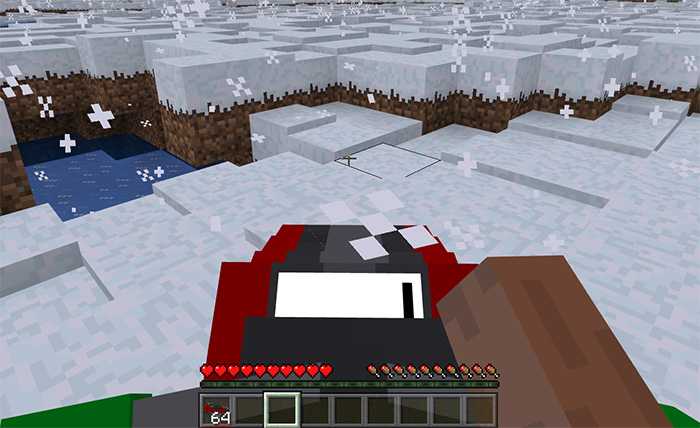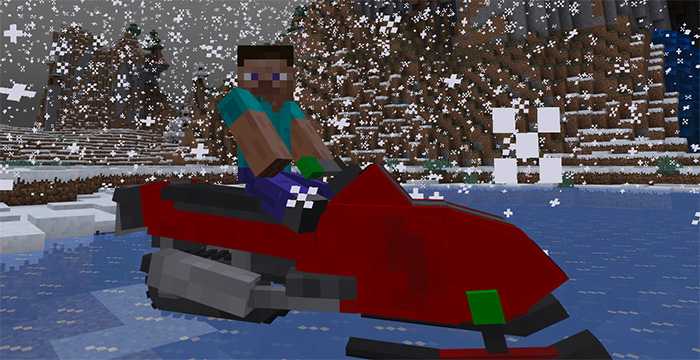 Secondly, you can take your friend with you, because Snowmobile has 2 seats, so it'll be comfortable for you and your companion.
Thirdly, it has own inventory with 27 slots, so you'll be able to carry all the needed items with you. The Snowmobile also has lights, which work like a torch, so even the darkest night won't bring you any troubles.
Download addon SnowMobile for Minecraft Bedrock Edition 1.8 for Android and enjoy playing with friends. Leave feedback and find interesting
Maps
,
Skins
,
Seeds
and
Texture Packs
for new
Minecraft Beta 1.9
by these links.
We are in social networks