Addon X-Men 1.9
Addon X-Men
will add lots of different mutants from X-Men team and their enemies. Each of these new entities has different skills, HP and Damage levels. I'll be really interesting for you to find all of them and try to fight with each one.
Features of addon X-Men
First of all, you'll be able to look at appearance of each mutant and compare them with each other. All the suits were copied from the original movies and comics, so fans will be really impressed and satisfied.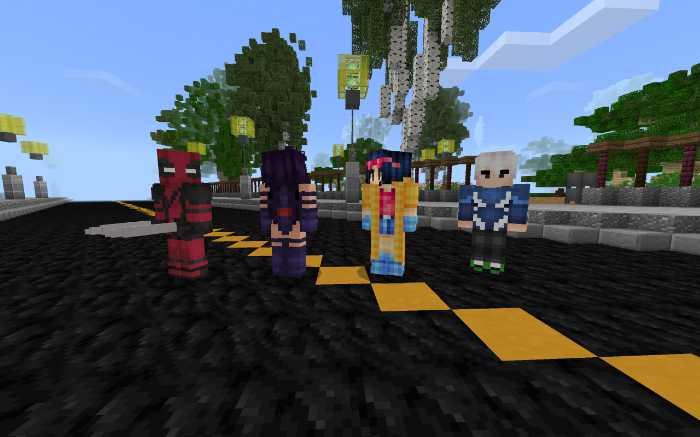 Let's look at "Goog Guys" team.
Wolverine himself. This guy is unable to die and have extremely high HP and Damage level. We're sure that all the enemies of Wolverine will definitely die.

Professor X. This mutant seems to be weak oldman, chained to his chair, but don't even think that it's truth! He can make any mutant suffer, using his mental skills.

Cyclops and Gean Gray. Will help Wolverine with telekinesis and lasers from the eyes.

Colossus and Deadpool. Melee warriors, which will be able to slay any foe!

Nightcrawler. This mutant is able to teleport and take his target with him.

Quicksilver, Jubilee and Psylocke. All these mutants aren't so famous. They only have high HP level and attack their enemies with high damage.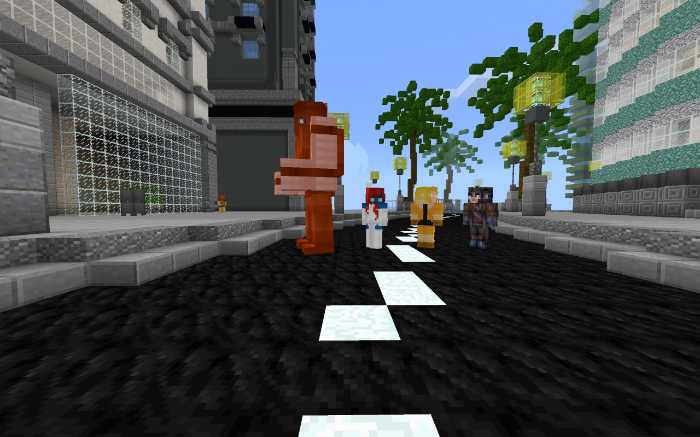 And here're the members of "Bad Guys" team.
Magneto, which can move meal objects and change their shape with the force of his mind.

Mystique. This lady is really dangerous, because she can change her appearance at any time.

Sabertooth. This mutant is also dangerous, but have no especial skills.

Juggernaut. This guy has over 2000 HP and can kill you from the first kick. Be careful, fighting it!

As you can see, even the biggest fans will be impressed. Download addon X-Men for Minecraft Bedrock Edition 1.9 for Android and enjoy. Diverse
Maps
,
Skins
,
Seeds
and
Texture Packs
for new
Minecraft Beta 1.9
await you be these links, so don't miss this chance to test them!
We are in social networks