Addon Endcreased 1.8
Addon Endcreased
will make the world of End fill with whole 9 new entities. Each of these guys have different appearance, skills and can even attack and kill you, so you should be careful with each of them! Some of these mobs look like Ender copies of their simple versions, so you'll be able to find both types and compare their appearance, textures and abilities!
How does addon Endcreased work
It makes your Ender world become more alive! Huge number of diverse creatures will make it more interesting to live in ender worlds and explore all its features.
The first and the most interesting lodger of End in this addon is Ender Villager. It can appear in real world is Enderman will slay the simple villager. You can trade with these guys and get some goods.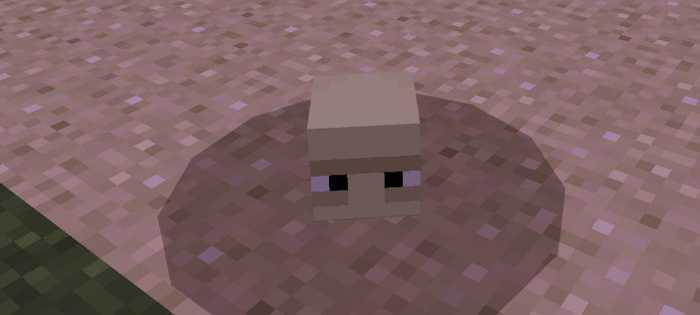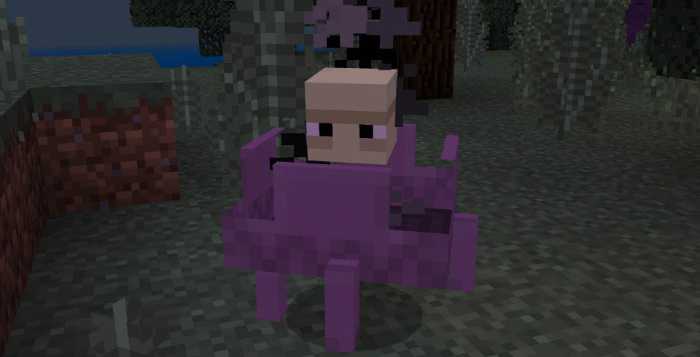 The second and the third mobs are Shulkers. The first is just the head of shulker, which will only be able to move on the ground such as some kind of worm. The second one is flying shulker. These guys have whole 15 different colors and can fly, so it'll be even more dangerous to meet them.
The fourth is some kind of horse, called Enderloc. These guys may be tamed and saddled.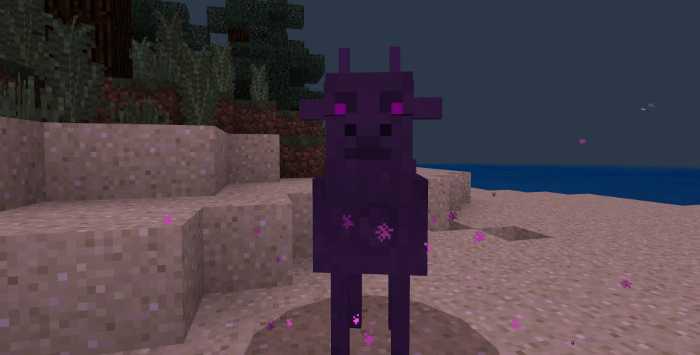 Ender Phantom is one more simple mob, which will be spawned in End world after few sleepless nights. Nothing interesting.
The Shulk is some kind of Golem, which will have really strong attack, so be careful. This guy will attack our next visitors as soon as they'll appear somewhere around.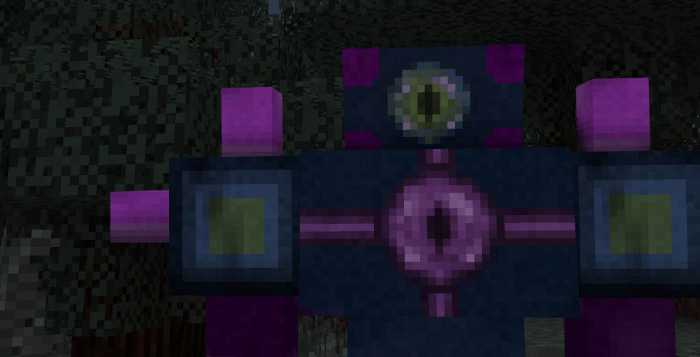 The Endruid, the main enemy of Ender Golems. These guys are like Evokers. They'll spawn vexes and fangs around, so be careful.
Two more mobs are Endereye, which is like Ghast, and Enderfly, which will just fly around and annoy you.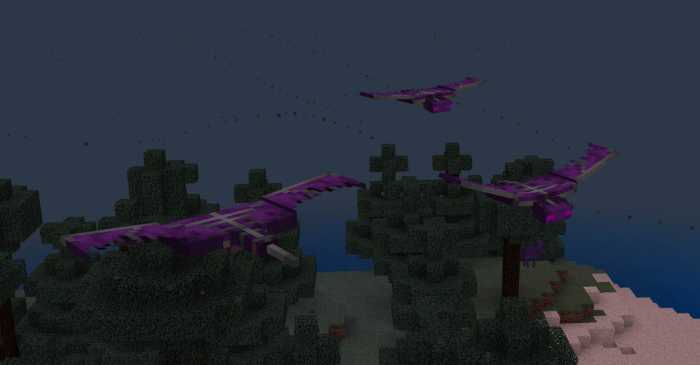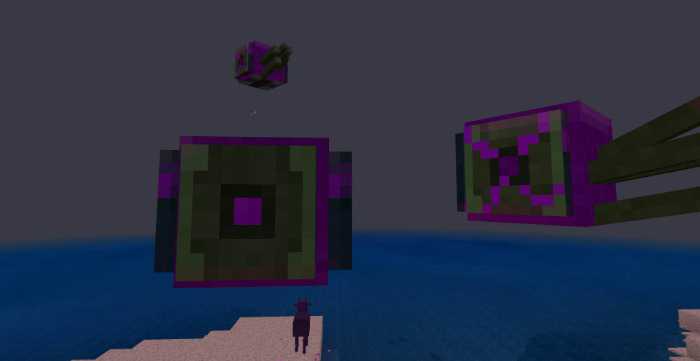 Download addon Endcreased for Minecraft Bedrock Edition 1.8 for Android and have fun. Leave feedback and look through the other sections for more
Maps
,
Skins
,
Seeds
and
Texture Packs
for new
Minecraft Beta 1.9
.
We are in social networks