Addon More Crops 1.9
Addon More Crops
will make the vegetable world of Minecraft much more interesting, diverse and great. New types of Mushrooms are also available with this addon, so it'll be even more interesting to explore swamps to find different mushrooms to craft lots of mushroom soup!
Features of addon More Crops
This addon contains different types of vegetables, fruit, berries and mushrooms. Few new placeable items are also available.
Decorate your house with your best Tomatoes, Cabbages, Chili Peppers and so on. The number of decorative items contains more than 15 items, so you'll be able to choose the best one for your needs!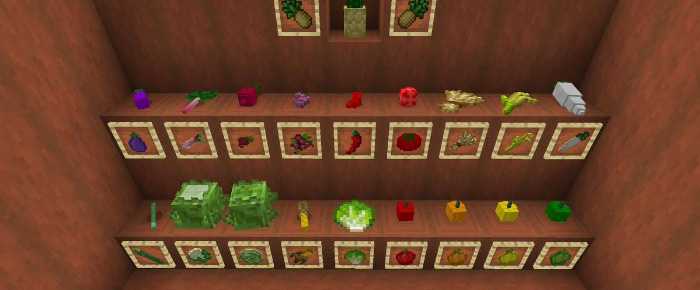 Mushroom Biomes are filled with different mushrooms! Don't give up and find all the 17 types of different mushrooms and add them to your private collection! You'll be able to cook all of them as the simple ones to get some food being hungry.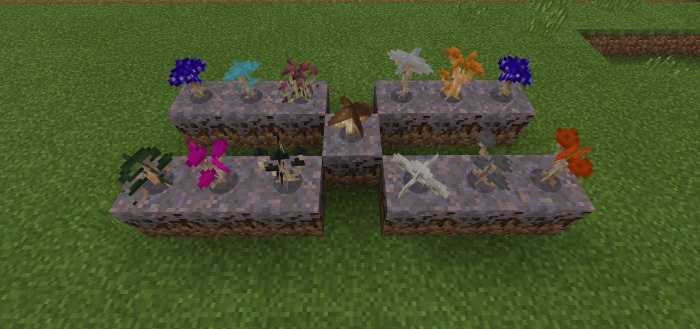 Huge number of different fruit and berries will make your life sweeter and more colorful! Create your own collection of rare examples and impress your friends!
Download addon More Crops for Minecraft Bedrock Edition 1.9 for Android and find more interesting and diverse
Maps
,
Skins
,
Seeds
and
Texture Packs
for new
Minecraft Beta 1.9
. Share the addon with friends and explore the world of Minecraft Pocket Edition together! Have fun and leave feedback.
We are in social networks