Addon Alligator 1.9
Addon Alligator
will make you meet this dangerous and great predator in the world of Minecraft Pocket Edition. Try to hunt and kill it, if you're strong enough! Enjoy its appearance and great animations if you think that killing animals isn't the right way. Have fun and enjoy this addon with yourself or with friends!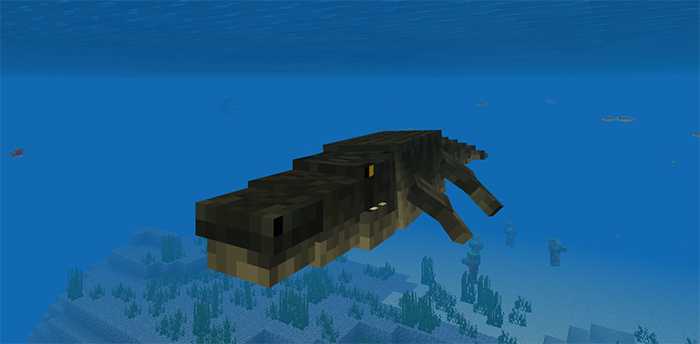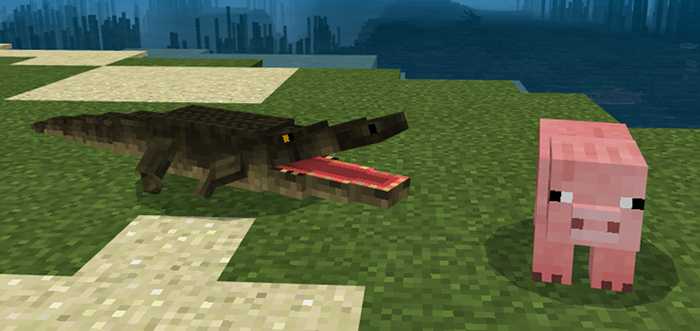 How does addon Alligator work
The addon gives you an opportunity to meet and explore all the behaviors and appearance of these great and beautiful animals right from your home, playing Minecraft.
The great feature about these creatures is that you'll be able to observe all the process of growing with yourself. Each stage is available to be seen, so don't miss your chance to see baby-alligators, which grow up into big dangerous death machines.
There're 3 stages of growing, each one has different features, so you have to be careful with alligators in different age. The younger the alligator – the faster it'll be, so take care of teen ones, they can be dangerous even on the ground. The elder ones won't be so fast to follow you on the ground, but you won't have any chance in the water.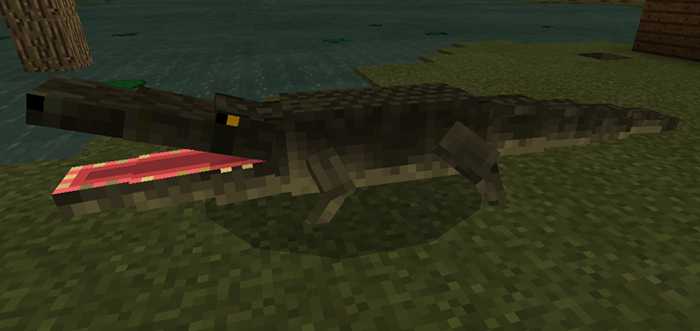 You can find these reptiles new water spaces, such as rivers and swamps. Take care and don't swim in the river, where you've seen at least one alligator, it may end really badly.
Download addon Alligator for Minecraft Bedrock Edition 1.9 for Android and have fun. More
Maps
,
Skins
,
Seeds
and
Texture Packs
for new
Minecraft Beta 1.9
await you by these links, so don't miss a chance to try all of them! Leave feedback and call friends!
We are in social networks