Addon Barrel Block Function 1.9
Addon Barrel Block Function
will provide you with new really useful block. Big barrel will make it possible to collect as much milk, water or fish as you need! Your life will become much easier and you won't need to craft lots of buckets, spending lots of iron to collect 10 or more buckets of milk and water. Salmon and Cod won't make you craft lots of chests to keep them, so you'll have much more space to create beautiful interior in your house.
How does addon Barrel Block Function work
The Barrel Block is pretty simple. All you need to use it is to craft it and store needed liquids or fish!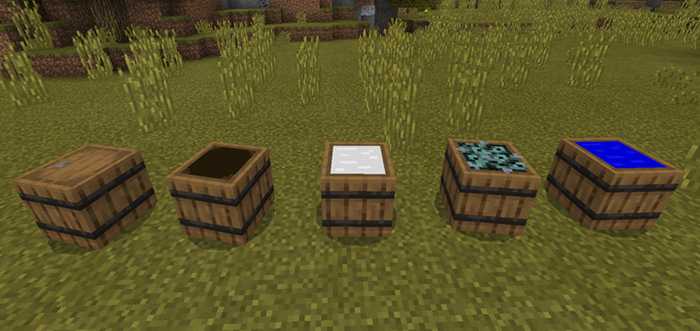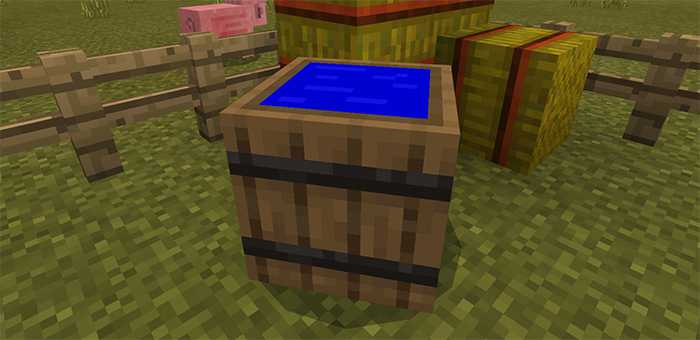 Nevertheless, barrel block will become one of the most useful ones in your house! You can even create your own storage with barrels, filled with water and, if needed, will be able to take some to water your flowers, garden or something else.
Great storage for farmer in Minecraft! If your farm is full of cows and you like collecting milk from these creatures, then barrel addon will become really useful. Don't think about huge number of buckets, use barrels and be happy!
Fishers will also gen the great opportunity to economize space. Store all the fish into the barrel and enjoy free space!
Download addon Barrel Block Function for Minecraft Bedrock Edition 1.9 for Android and find more useful
Maps
,
Skins
,
Seeds
and
Texture Packs
for new
Minecraft Beta 1.9
in the other sections! Have fun and leave your feedback!
We are in social networks