Addon Redstone Guide 1.7
Addon Redstone Guide
will give you all the needed knowledge of redstone, so you'll be able to build smart house in the world of
Minecraft 1.7
easily. Your friends will queue up to visit your great mansion with automatically turning on lights and smart doors, which will open as soon as the player comes close.
How does addon Redstone Guide work
Minecraft is one of the greatest and well-built sandboxes, so there're lots of different opportunities to build something grand, but simple castles with dark corridors and simple doors are too boring in 2018! What does it mean? Redstone can make your life much easier than it had been before! Each builder will likely use different restone mechanisms to make his magnificent building more comfortable, technological and visitor-friendly.
The addon will teach you how to build diverse schemes, from the simple ones, like automatic doors up to giant mansions with huge number of interesting high-technological features.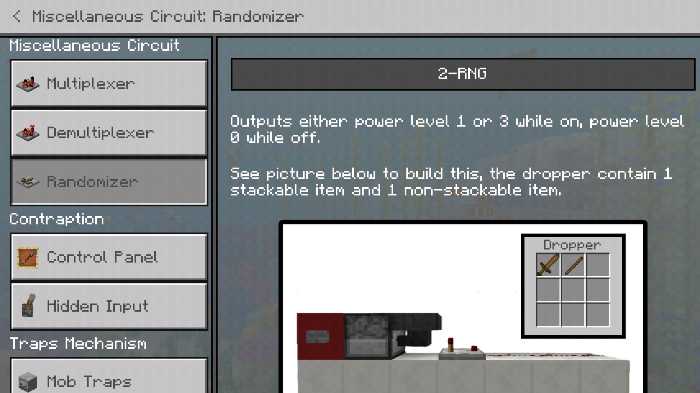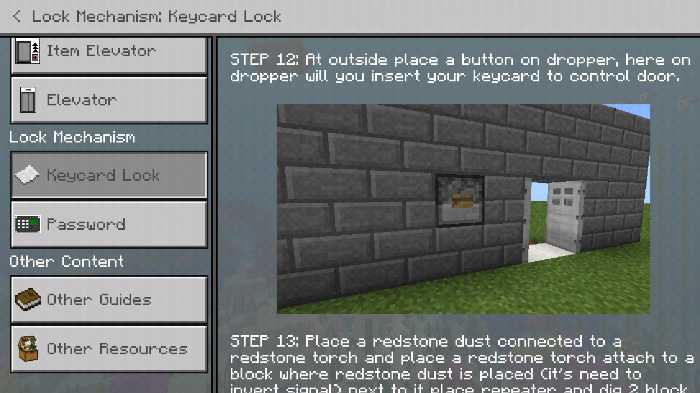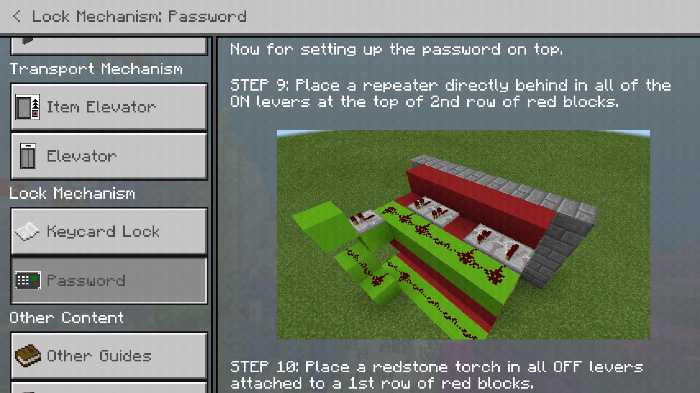 Each possible circuit is clearly explained, so even your granny will be able to build one of the most famous mechanisms in Minecraft! The addon replaces tab "How to Play" and gives great allowance how to build different redstone machines.
It's much better to see once, than listen about for hundreds times, so don't be shy and Download addon Redstone Guide for Minecraft Bedrock Edition 1.7 for Android by the link below. Check the other sections and download funny
skins
, diverse
seeds
and great
texture packs
to diversify gameplay! There're lots of features for Minecraft 1.8 and new version 1.9 in
THIS
tab, so don't waste your time and try all of them!
We are in social networks