Addon Biome: Project 0 1.8
Addon Biome: Project 0
contains hostile mobs from such well-known addons as Nights++ and Better Nether. Both addons allow you to see absolutely new creatures with new textures, behaviors and animations. The number of mobs in the latest version is equal to 31, so you'll have no problems with finding different species to combat with!
How does addon Biome: Project 0 work
There're whole 3 large different branches of mobs, added by this mod. Each branch has its own exclusive mobs with unusual abilities, skills, appearance and behaviors. Some mobs have different types with same or different skills. You'll definitely won't be able to get bored with this addon because of all the difference of mobs.
Let's look at all these three branches of added mobs and talk about how can these individuals may be dangerous for you.
Nether Mobs: the most numerous branch of mobs with the most diverse appearance and unusual special abilities. These guys are really dangerous with fireball attacks, so you have to be really careful, trying to kill them. Some of the mobs have extremely high HP level, so it won't be so easy to defeat them.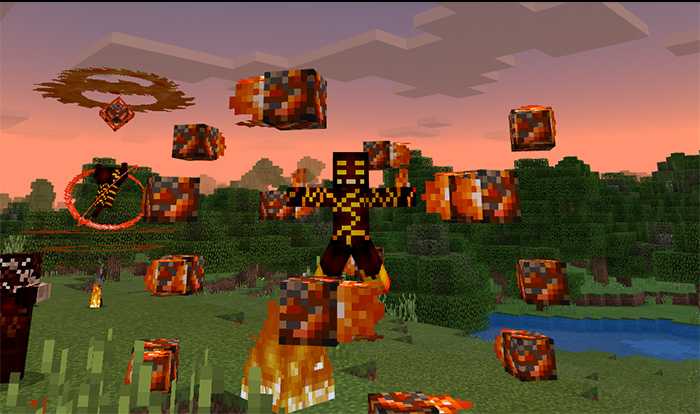 Desert Mobs: this branch of mobs has different especial skill. These guys will rely on poison attacks and sudden attacks from behind. Poisonous scorpions are the most dangerous representatives of this specie of mobs.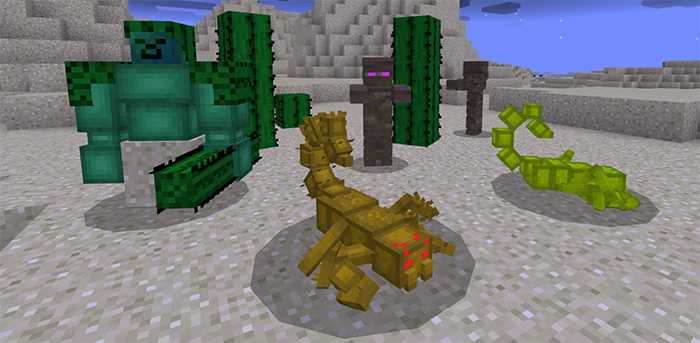 Beach Mobs: these guys will also try to kill you, using ninja attacks from covers, but few representatives will be able to hit you even using water and snowballs, so be careful. Few of them can cast different debuffs on your character, such as slowness, blindness and so on.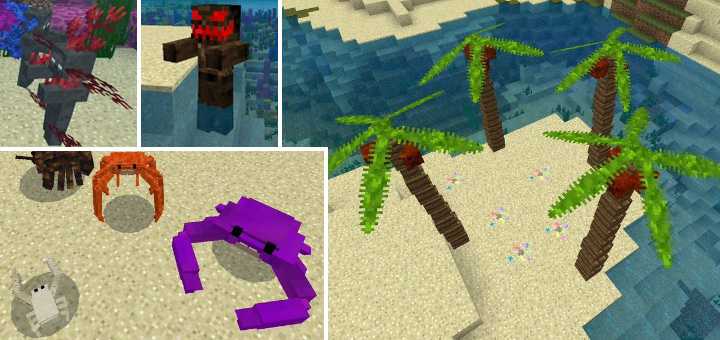 Download addon Biome: Project 0 for Minecraft Bedrock Edition 1.8 for Android and try to defeat each monster from the addon with yourself. Share this great mod with friends and look for new
Maps
,
Seeds
and
Skins
by links. Huge number of different modifications of
Minecraft Bedrock Edition
awaits you!
We are in social networks