Addon Slendytubbies The Devil Among Us 1.8
Addon Slendytubbies The Devil Among Us
will add whole 7 new different types of teletubbies, changed with evil devil energy. 6 creatures from addon are hostile and really dangerous. The last one is neutral and can be tamed.
Features of addon Slendytubbies The Devil Among Us
There're 7 new mobs in this addon and all of them have different features, skills and appearance. 6 of them are dangerous hostile creepy creatures. Hostiles can spawn everywhere at night time, so it's really dangerous to get out at night.
Knife Tubbie and Montes: Both these guys have 30 Health Points and will hit you with 6.5 Points of Damage. These monsters are the least dangerous among hostiles from this addon.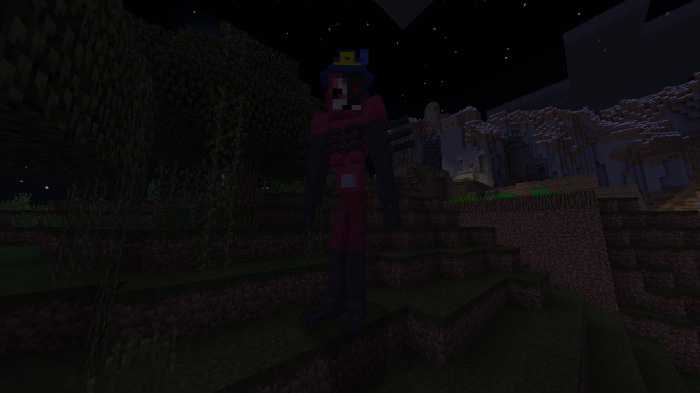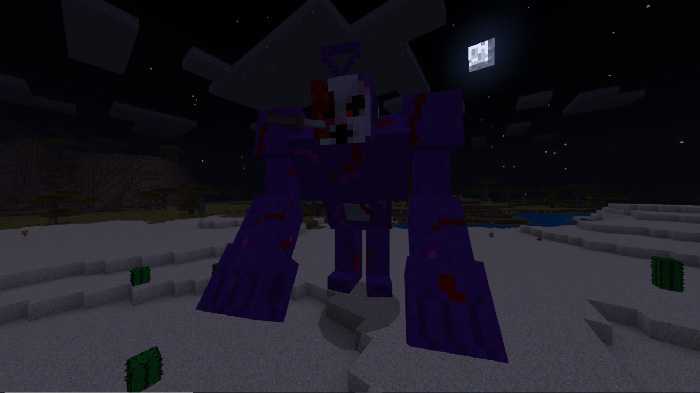 Shadely Tubbie: this tubbie will have 40 Health Points, but less damage, 4.5 points. A bit more dangerous because of higher HP level.
Reaper Tubbie: this guy is much more dangerous. If it'll hit you, you'll receive whole 12 points of damage and will likely die after the second hit. Its HP is 70 points, so it won't so easy to kill it.
Devil Tubbie: the most dangerous among non-boss hostiles of this addon. Damage is also 12 points, but it has even more HP, 80 Points. Don't kid with this mutant, it won't end well.
TinkyTank: the boss of this addon. This monster has 750 HP! The damage if triple higher than damage of least strong tubbie from the addon, whole 18 points! After death it'll drop up to 9 diamonds and 3 totems.
Arcabot: the only neutral mob from this addon. It can be tamed with iron ingots and will follow you to protect.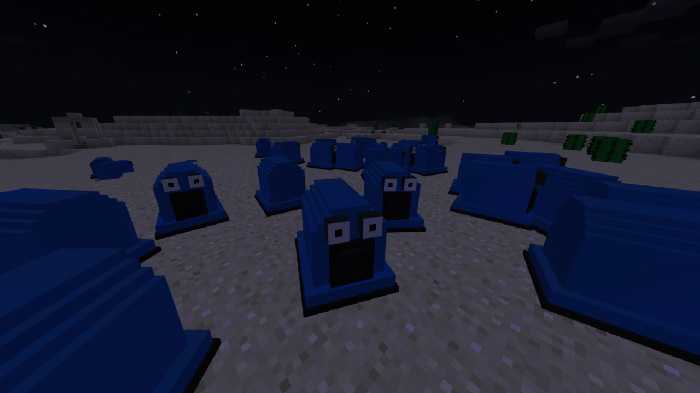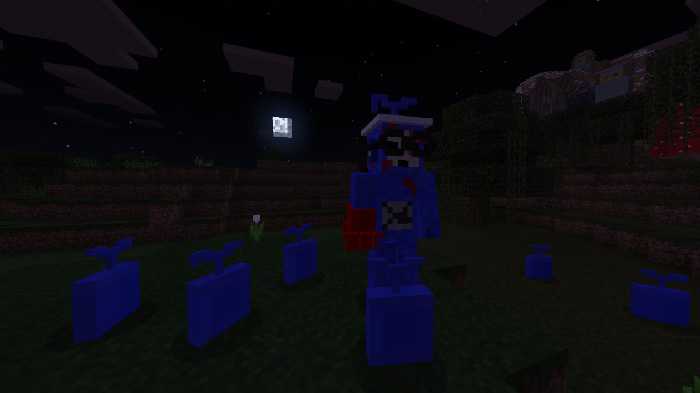 Download addon Slendytubbies The Devil Among Us for Minecraft Bedrock Edition 1.8 for Android and call your friends to play it. Links below will allow you to find great
Maps
,
Skins
and
Seeds
for
MCPE
for free! Leave feedback and enjoy.
We are in social networks