Addon Project Prehistoric 1.8
Addon Project Prehistoric
will let you see few prehistoric animals and reptile, lived on our planet thousands yours ago. Each creature has its own especial animations and appearance, so you'll have and exclusive ability to see it with your own! Most of animals are available to be domesticated, so you'll even have an ability to get new companion for travels!
Features of addon Project Prehistoric
The addon adds whole 5 absolutely new animals to Minecraft Pocket Edition! Each creature will have different level of health and attack strength, behaviors and grade of dangerousness. Some of these new animals can attack and kill you easily, so be careful, looking for them.
Let's see all the new creatures with their abilities and features!
The first in our list is Prehistoric lizard! Giant dinosaur, called Spinosaurus. The main specialty of this specie is its huge back crest. This monster's health and attack points are 120 and 12 appropriately. It's very dangerous predator, so be careful!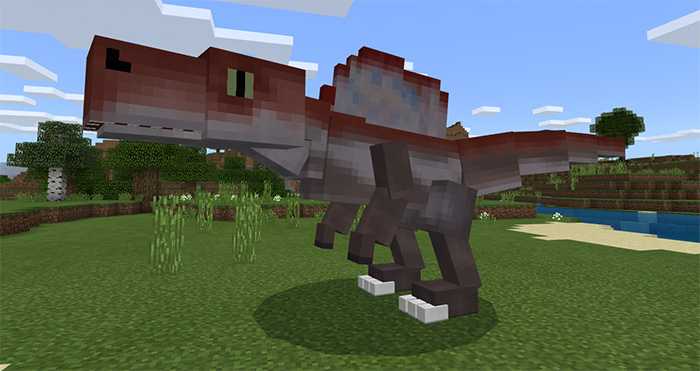 The second dinosaur for today is Carnatosaurus. This specie has smaller size but it's also dangerous because of strong attack, 8 points, and high HP level, 90 points.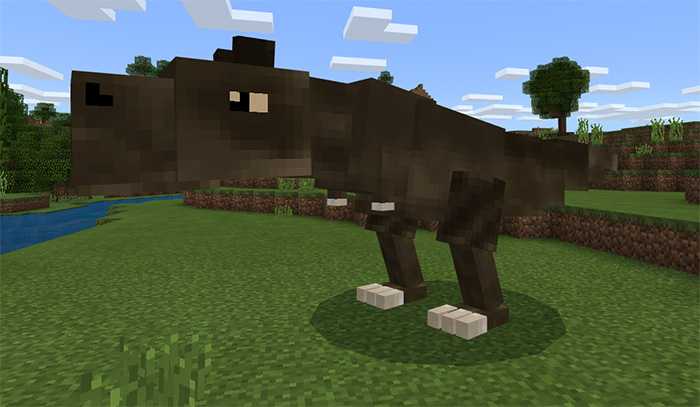 The third and the last dinosaur for today is Parasaurus. This creature is neutral and won't try to kill you at the first sight. It has beautiful and strange horn on its head and can run with really high speed!
There're also two warm-blood creatures in this addon. First of them is Dodo, which can be selected, using seeds to make these birds multiply. The second and the last creature or the addon is Sabertooth. This huge cat will be available to tame, so you'll receive great protector and companion at the same time!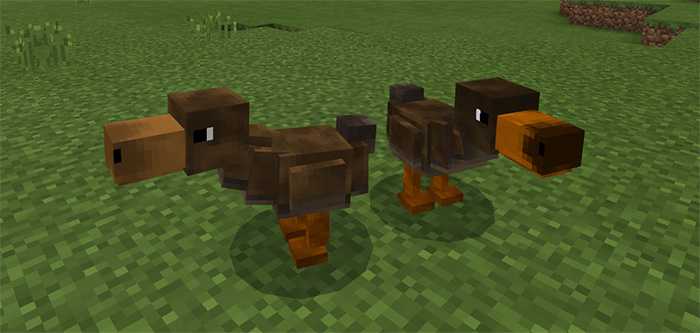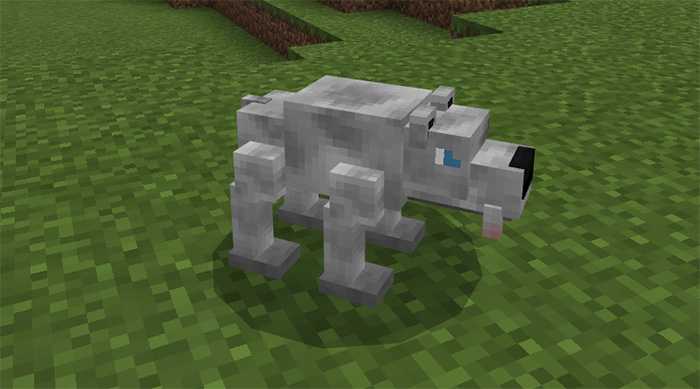 Download addon Project Prehistoric for
Minecraft Bedrock Edition
1.8 for Android and look for unusual
Skins
, great
Maps
and interesting
Seeds
by the links. Leave feedback and have fun!
We are in social networks