Addon AnimaCraft 1.9
Addon AnimaCraft
is great idea for people, who would like to see more animals in different Biomes of Minecraft. There're only 5 new entities for now, but we're sure that if this article will collect enough positive comments, high number of stars and downloads – author expand the number of different animals in this addon.
Features of addon AnimaCraft
The addon will possibly have more entities, but let's talk about valid ones.
The first and the most often spawning is deer. You'll be able to find this animal all over the world, in all the biomes. Deer from the cold regions will have a bit different texture and will likely be rarer. If you'll kill one of them, you'll have some bones and leather as a drop.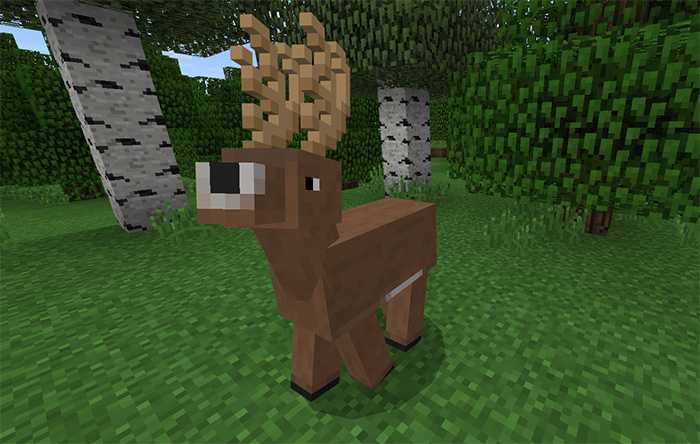 The second is goat and these guy will be a bit rarer. You'll only be able to find them in Extreme Hills and Savannahs. Goat will be neutral, but if you'll try to hit it – the animal will try to answer you with its horns.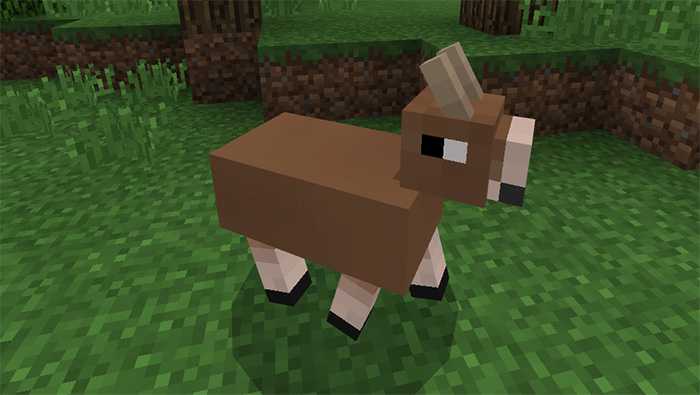 The third one is Bee. Bees will spawn in Savannah and Jungle Biomes. Bees have no special skills yet, but in the future they'll likely become something more than simple 3D point in the space.
The fourth and fifth are birds. One of them is Dodo and the second one is Flamingo. Both them will be neutral and you'll have an ability to feed them to spawn one more child Dodo or child Flamingo!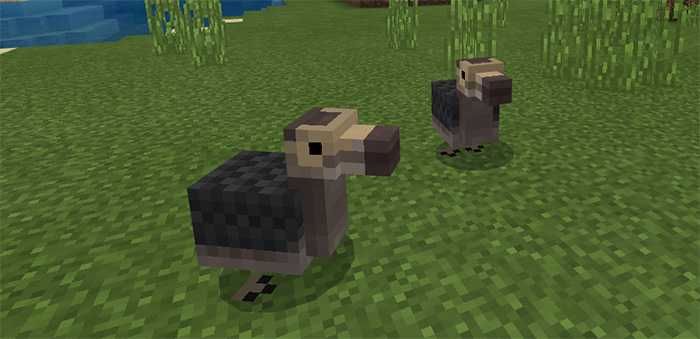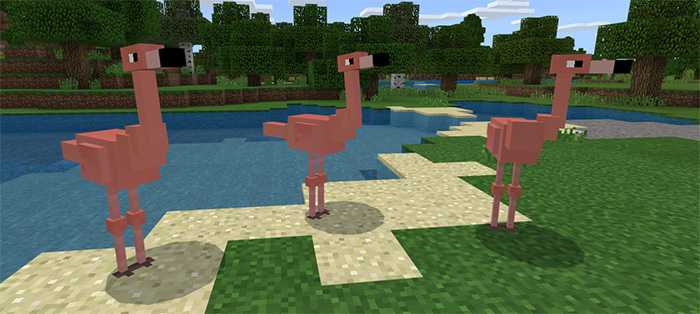 Download addon AnimaCraft for Minecraft Bedrock Edition 1.9 for Android and look for more
Maps
,
Seeds
and
Skins
by the links. Share this addon with friends and leave feedback!
We are in social networks