Addon Peafowl 1.8
Addon Peafowl
will add great colorful peacock to our favorite game. Enjoy great appearance and behaviors of this new bird!
Features of addon Peafowl
This addon will add two types of birds: peacock and peahen. There'll also be children version of these birds.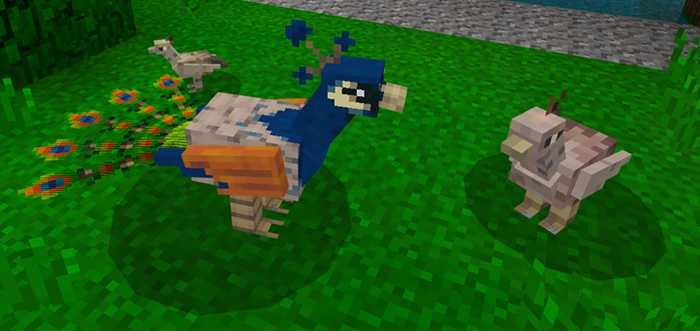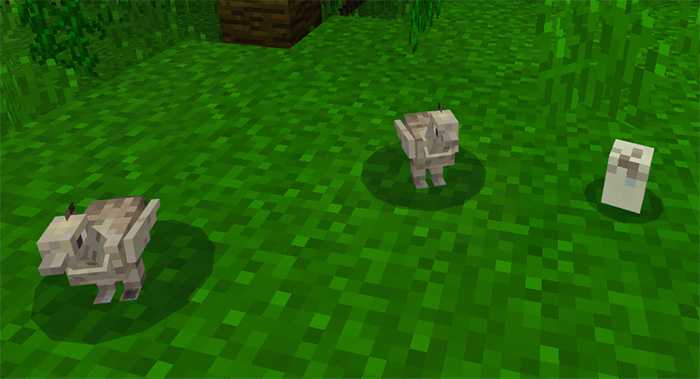 Peacock will differ from the peahen with its color. Male ones will have colorful feathers and large tail with interesting patterns. Female ones, or hens, will have casual gray-brown color to have an ability to hide from predators, such as cats and wolves.
You'll be able to feed these birds, giving them some seeds. After appearing hearts above heads of both partners the egg will appear. In some time, the small peacock will appear and you'll be able to feed and make it grow up!
Be careful, don't hit peacock, because it'll attack you in retort. You could think that this small bird has low damage, but they can hit you few times in a row, so you'll even be able to die.
Download addon Peafowl for Minecraft Bedrock Edition 1.8 for Android for free and share it with friends! Great
Maps
,
Skins
and
Texture Packs
for
Minecraft Pocket Edition
await you in the other sections. Check and leave feedback!
We are in social networks