Addon Simple Warfare Apocalypse Update 1.17
If you are in the mood to start a war in Minecraft Bedrock, face new enemies and try cool new guns against them, you should definitely try
Addon Simple Warfare Apocalypse Update
!
Features of addon Simple Warfare Apocalypse Update
This addon brings a decent amount of weapons. Each of them can be of several types and can be used either from first-person or third-person. Here is the list of available weapons:
AR

Tactical AR

Aug

Tactical Aug

P-90

Sniper Rifle

Fn Fal

Kriss Vector

Shotgun

Pistol

Special Gun

RPG

Katana

Molotov

Grenade

Some of these weapons have telescopic sight, some have infinite ammo, some can be equipped with cool skins. In a few words, each of these weapons is very cool and you will have great fun trying them all.
The addon also brings a totally new biome, perfect for wars. It contains many new structures, items, and hostile mobs that you will have to fight. In this place, you may also find oil fields. Fill a glass bottle with this flammable liquid and combine them with paper. Place the result on the ground, set it on fire using flint, and destroy it. This way you will obtain a Molotov cocktail that you can throw at your new enemies.
Here are the monsters this addon brings:
Terrorists

Melee Terrorists

Rocket Bandits

Madmen

Terrorists with cars

Simple Soldiers

Elite Soldiers

Agents

Secret Agents

Kio Mech (boss)

Lost Villagers

Survivors

Simple Infected

Half Infected

Hazmat Infected

Mutant Fire Infected

The addon also brings several vehicles:
Cars

Rusty Cars (you can collect it details and craft new cars)

Pickup Cars

Army Helicopters

Humvees

Chopper Helicopters

By installing this addon, you will also discover the following structures and items:
Painting Table

Work Bench

Loot Crate

Boss Block (when broken, it spawns Kio Mech)

Engine Boxes

Gun Skins

Tactical Tool Boxes

Bandit Items

Ice Cream

Medicine

Heavy Mech Armor

New Armor

Abandoned Buildings, Houses, Bases, and Labs

Communication Towers

Emergency Bunkers

Destroyed Storages

Oil Land

Ruined posts

Addon Simple Warfare Apocalypse Update Screenshots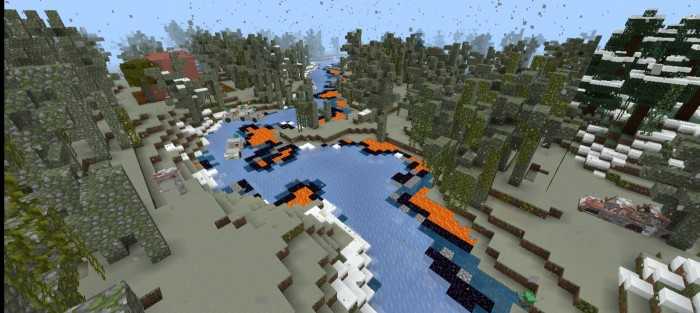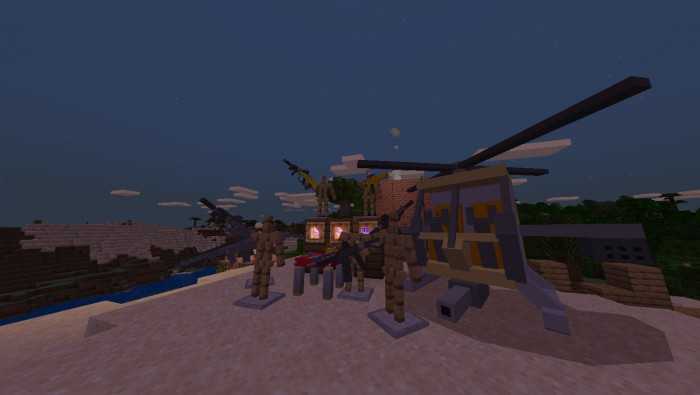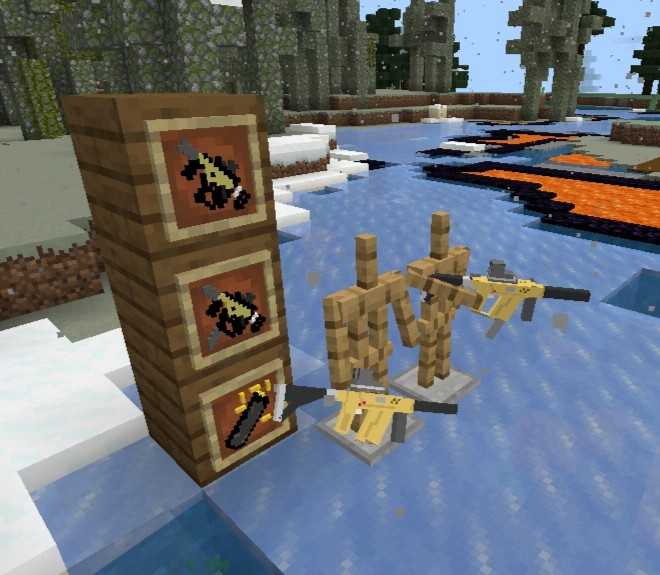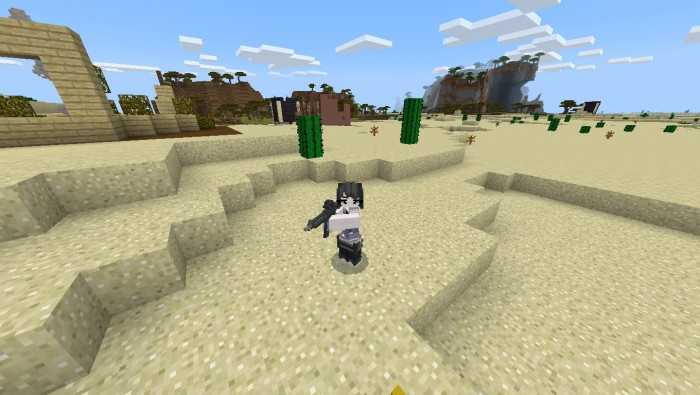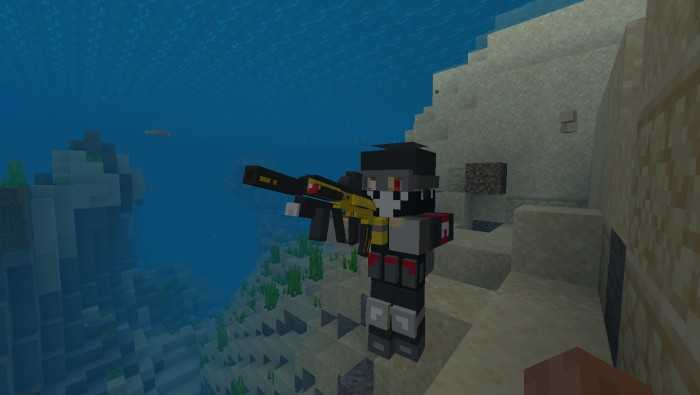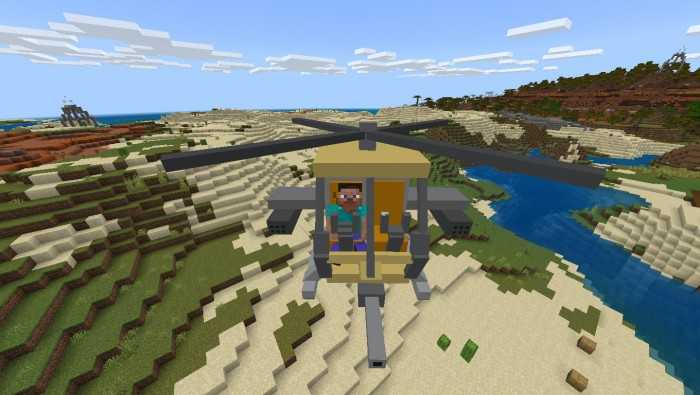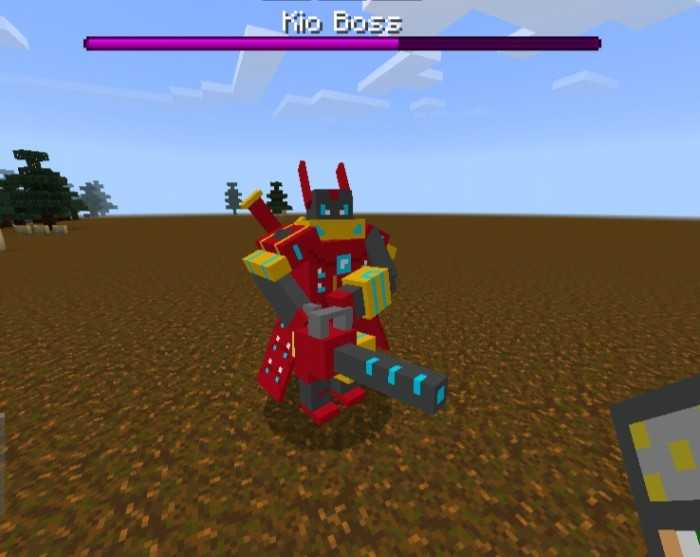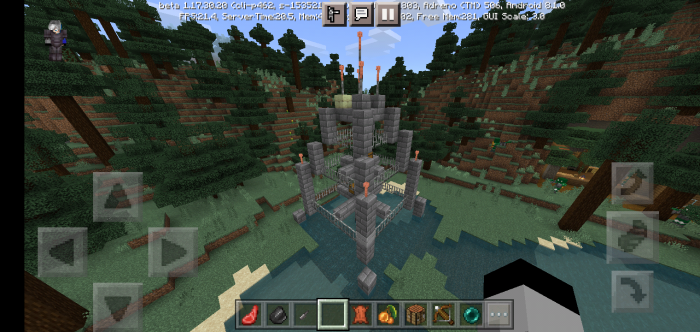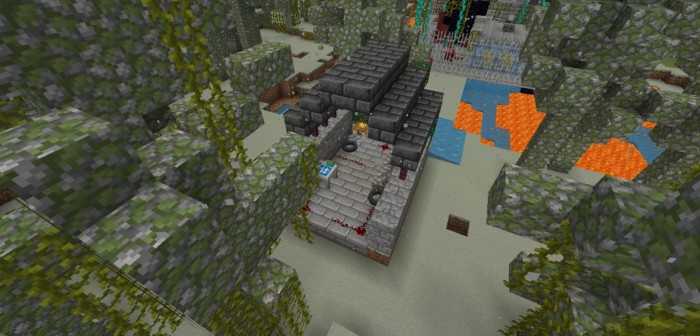 Everything we have described and enlisted above represents only the basic information about this addon. As we already mentioned, it is very complex and you will have a lot to discover and explore. We highly recommend you watch the video trailer below before hitting the download buttons.
Another important thing you should know before downloading and installing the addon is that it does not work on versions that are older than
Minecraft PE 1.17
and you must also enable the experimental features as shown below.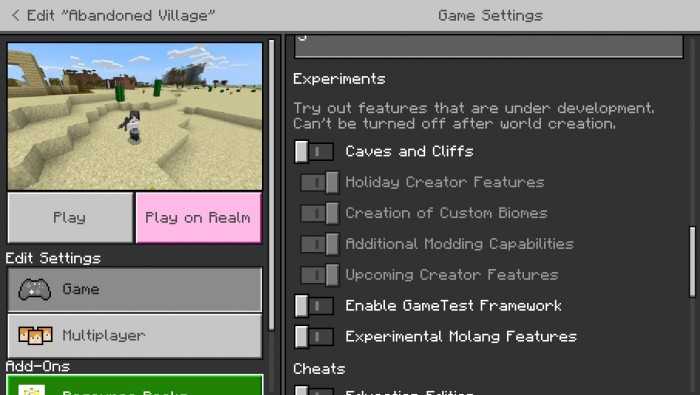 We invite you to follow our
website
if you want to try the newest and most popular
mods
,
maps
, and other game-related surprises. We also keep our subscribers informed about the latest
game versions
, so join us and have fun!
Video trailer of Addon Simple Warfare Apocalypse Update
We are in social networks