Addon Tigers 1.8
Addon Tigers
will make it possible to see these great big cats with yourself. They won't be peaceful, so be careful, coming closer! The best thing about them is that it'll be possible to tame them!
Features of addon Tigers
Firstly, great new animations and sounds for especially for these animals! Look at these magnificent animals as if you were on safari and enjoy their roaring.
Secondly, well created texture of mobs themselves. Coloring will make the really different from the other well-known mobs in Minecraft! There will be 2 possible coloring, White and Yellow.
The first type, White Tiger, will likely live in snow biomes and will be rarer than its Yellow brother.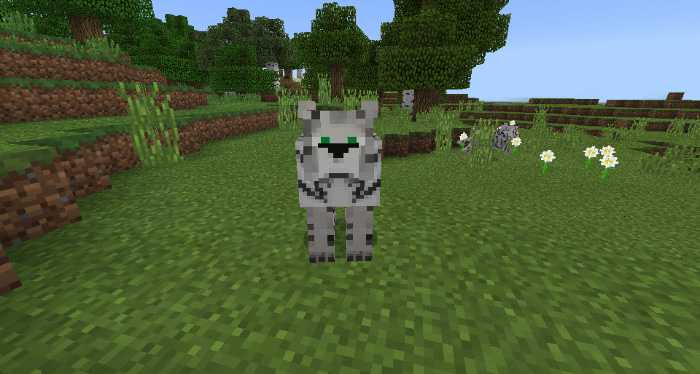 The second type, Yellow Tiger, will live almost everywhere, so it won't be hard to find it.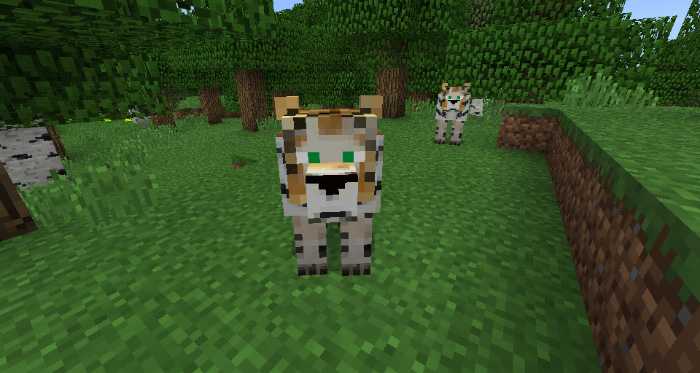 Thirdly, you can tame the tiger! Yes, you didn't mishear, you can domesticate this great hunter and make it your own house kitty. All you need to tame the Tiger is to give it some raw meat until the hearts will appear on its head.
If you're still in meditation about this great Mod, then finish them, because you just have to download it! Download addon Tigers for Minecraft Bedrock Edition 1.8 for Android absolutely for free! Share it with friends and have fun! There're some new
Maps
,
Seeds
and
Skins
in the other sections, so check and download them to play great survival maps with new companion, tiger! Leave your feedback and come back to find new adding for
Minecraft Bedrock Edition
!
We are in social networks