Addon MarkMake – Recording Tool 1.16
If you need specific shots of your MCPE gaming life for some purpose, you should try
Addon MarkMake – Recording Tool
. This tool will record anything you need easily and promptly.
How does addon MarkMake – Recording Tool work
This recording tool uses a maximum number of five hundred anchor points.
To start using it, you should enable the settings to the options shown in the picture below and type the command from the picture in the command input.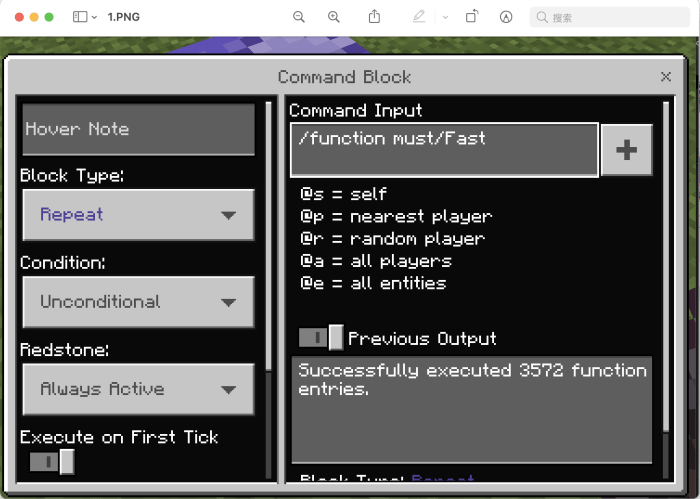 If you want to remove the prompt, you can type /gamerule commandBlockOutput False.
To take the camera's place, you should type /function C (see picture below)

As you can see from the picture below, four buttons will be introduced. You can either use them or remove them. Their tasks are as follows:
The first "+" and "-" buttons will be used to manage the anchor points
The second "+" and "-" buttons will be used to manage the speed
">" button will be used to start playing or stop playing
The "C" button can be used to remove all the anchor points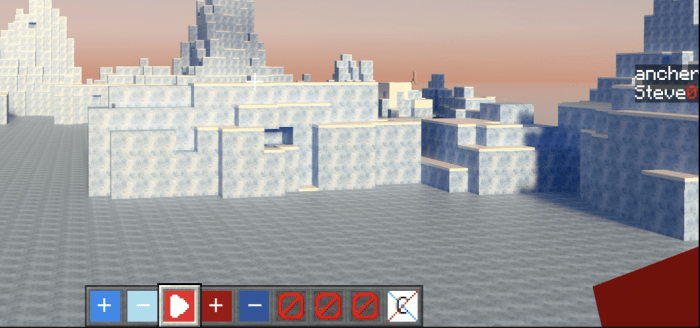 You must know that there should be no spare anchor points between your point "a" which must be your starting point and point "b" and that point "a" must always begin with 0.
A hint box located on the right side of your screen will display your location.
Dear player, if you want to use this addon, click on the behavior and resource pack download buttons below, but first, make sure you have installed one of the
latest game versions
,
Minecraft PE 1.16
being the earliest one suitable for it.
If you like the described-above addon, share the article with all your friends and leave feedback.
For other free new
mods
, visit our
website
and have fun!
We are in social networks