Addon T-Rex 1.8
Addon T-Rex
will bring you an ability to see great predator of Jurassic Period with yourself!
Features of addon T-Rex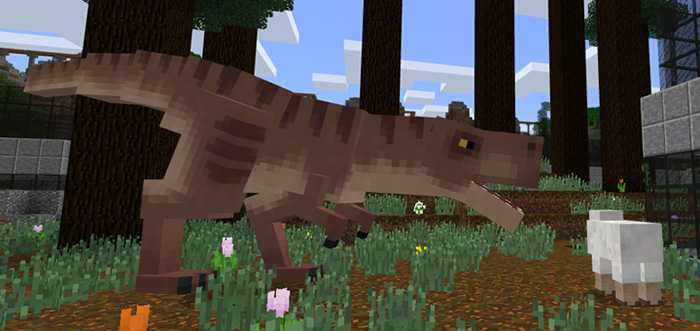 See this prehistoric death machine with yourself! Be careful, this ancient guy has really high damage, so it can hurt and even kill you!
There're few stages of T-Rex age. You'll likely meet adult individuals and they'll try to kill you. Child T-Rexes won't be so easy to find, but if you'll be lucky enough you'll have a chance to find one. Child T-Rex can be tamed and will follow you everywhere, protecting you from the hostiles. Taming is pretty easy, just feed small dinosaur with any type of raw meat.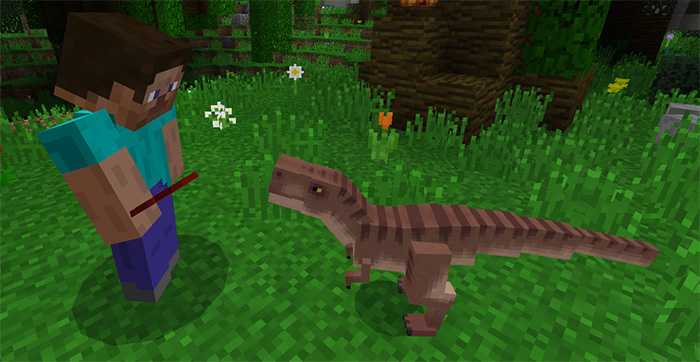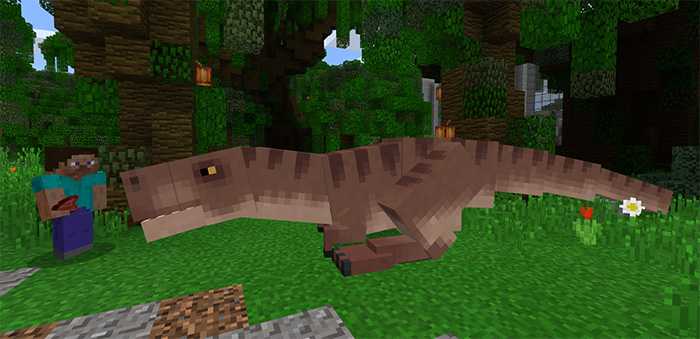 The best thing about small T-Rex is that it will grow up, being tamed and when it will become large enough – you'll be able to use it as your own prehistoric transport!
You can also command your own dinosaur, as if it were dog! Push Right Mouse Button on your new pet to make it sit or follow you. You can also feed it to heal.
If you want to try this great addon with yourself - download addon T-Rex for Minecraft Bedrock Edition 1.8 for Android from our website for free! Share it with your friend and follow the links below to find new
Maps
,
Seeds
and
Skins
for
Minecraft PE
! Leave your feedback and have fun!
We are in social networks