Minecraft PE 1.13.0.5
The Minecraft Bedrock developers always try to optimize the game, they always take into account the suggestions of the users, so with each version, our favorite game becomes better and more comfortable to play. Even if the previous version had a rather long list of fixes, there is also place for the better. This is why
Minecraft PE 1.13.0.5
with more game fixes was released.
Before getting to the plot, let us remind you again of the rules regarding beta versions.
First of all, note that the worlds build in this version will not be accessible in earlier versions, so, if you want to keep them, make sure to back up them.
Also, you can say goodbye to all your friends playing full versions and to Realms during your time being in Minecraft PE 1.13.0.5. They are just not accessible by beta playing users.
And now it's time to learn about the main fixes our new version has to offer.
Minecraft Bedrock 1.13.0.5 fixes
Script engine, add-on, user interface, and graphical fixes:
The fixed entity components that failed to add were fixed

The armor of the player in the Marketplace content worlds now renders properly.

The size of the highlighted area in the "Create World" menu was modified

The lack of the player's right arm in the VR mode was fixed

The animation of the player's right arm while playing from the 1st person was corrected.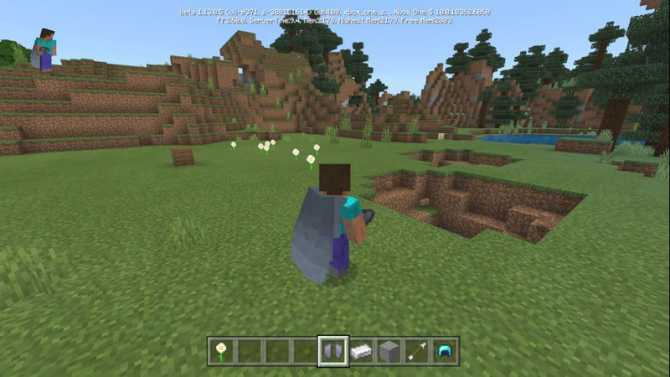 Crash fixes
Unfortunately, this time a number of crashes were detected again, but they were fixed so your gameplay will definitely be more comfortable this time.
The most annoying crash was related to the fact that sometimes the game just stopped loading from Android devices, but this issue was fixed.

Another one was about players interacting in some ways with the entities. This was also fixed, as well as the rest of them listed below.

A crash occurring after the player's sleep in a bed

A crash occurring when the player applied a resource pack to a Realms.

The occasional "app not responding" message will not bother the players anymore either.

Gameplay and mob fixes
The recipe book was improved by being completed with recipes for crafting certain tools and weapons.

The mobs are now dropping equipment as loot

Blocks breaking while boarding boats or holding such weapons as crossbows is a fixed issue now.

In the End, the Gateway portals won't be generating on the obsidian platform anymore.

If you shoot arrows at the ground for some reason, they will not shoot back anymore

During the generation of terrains, the leaves won't get cut by the boundaries anymore

Players will not be able to move lit TNT entities anymore.

The texture of the fishing float was corrected.

The wrong left wing of the elytra was fixed.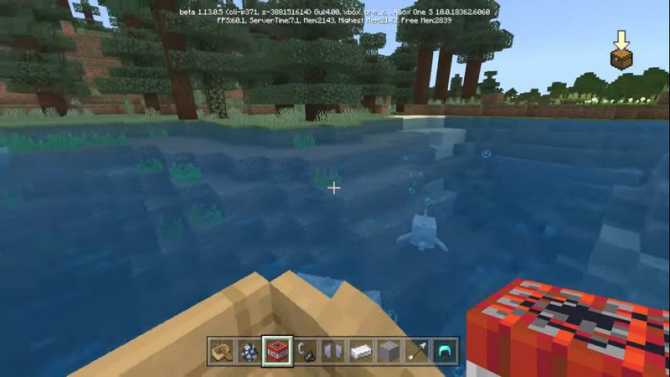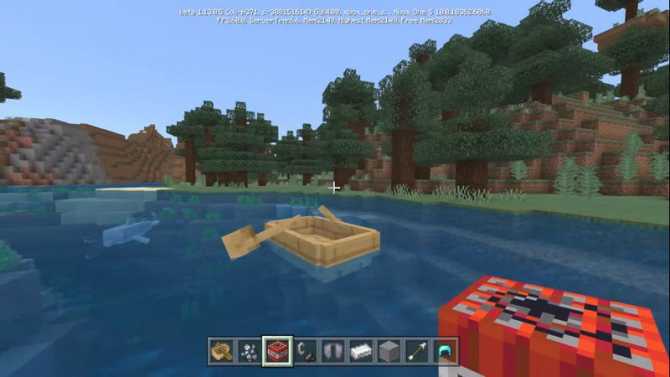 Dear MCPE users, these are the main fixes offered to us by Minecraft PE 1.13.0.5. Make sure to share this article with all your friends and to leave feedback.
In case you need any earlier game versions, you can find all of them in our
Download Minecraft
section.
By visiting our
website
, you will also have the chance to download dozens of cool
maps
,
mods
,
texture packs
, and
seeds
. Have fun!
Video Trailer of Minecraft PE 1.13.0.5
We are in social networks