Minecraft PE 1.11.3
Because the Minecraft PE developers, as well as some players, detected a few issues that might interfere with a comfortable Minecraft gameplay, it was decided to release
Minecraft Pocket Edition 1.11.3
. Even if the list of fixes is a short one, the beta will provide a better playing experience.
Like always, we must warn you to back up your worlds, because you won't be able to see them in earlier game versions.
By checking the present beta, you will also not be able to access non-beta players and Realms, but it is compatible with Minecraft PE 1.11.0, 1.11.2 and, of course, 1.11.3.
And one more thing, the developers are still in the process of developing a list of fixes regarding Switch, which is not yet ready. Therefore, this beta version will not work on Nintendo Switch devices.
Now, dear subscribers, let us get to the fixes!
Fixes in Minecraft PE 1.11.3
Villagers are able to maintain their level of experience when moving from V1 to V2.

A crash occurring when the mobs are finding other mobs who attack has been fixed.

The villagers who have been healed of zombification will not be able to change their professions, in case they have a decent level of experience.

An issue regarding villagers who could switch their professions when they are not supposed to has been fixed.

Now all the entities that cannot swim will walk on the bottom of the water. There will be no more floating, swimming or amphibian-like transportation.

The problem regarding the fact that the tags and pics of the Realms users did not show on the list of members has been fixed.

The fact that the Realms list used to return constantly on the initial page while trying to open another one does not present an issue anymore.

When applying commands, the zombie_villager and the villager target selectors target V1 villagers and V2 villagers.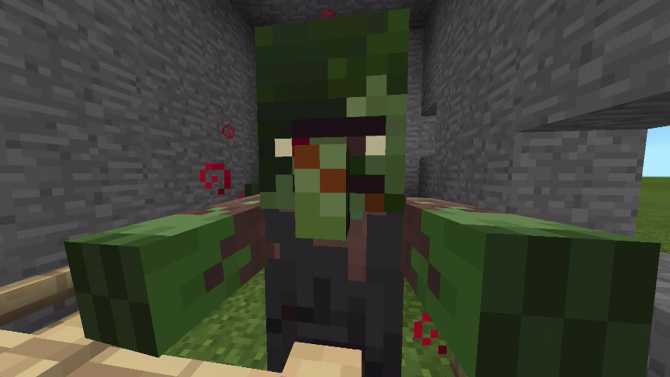 Regardless of the fact that you faced the listed above issues in an earlier version or not, Minecraft PE 1.11.3 will make your gameplay more comfortable, so feel free to download it by clicking on the button below, share with your friends and leave feedback.
By visiting our
website
you will discover all the earlier
MCPE versions
, as well as a very big number of new and interesting
maps
,
mods
,
textures
and more cool Minecraft related stuff! Have a wonderful experience!
Video Trailer of Minecraft PE 1.11.3
We are in social networks