Minecraft PE 1.19.30.22
Minecraft 1.19.30.22 beta
adds some changes to the gameplay and fixes the bugs of the previous test update. So, for example, some mobs have changed the spawn location. And also eliminated the reasons for the drop in frame rate due to them. Put Mine on download!
Changes in Minecraft 1.19.30.22
There is a small innovation. It is not necessary to download music through the market - it is present in the game itself, starting from the beta. Fixed:
Hurry stuck in the lantern

FPS drop due to Strider

Clipping control arrows

Console commands - kill and scoreboard player reset

Fireballs stuck in the portal

Water textures

Sky in the End dimension

Duplication of things after the death of the hero

Tool work

Display of different blocks on the map

Shop problems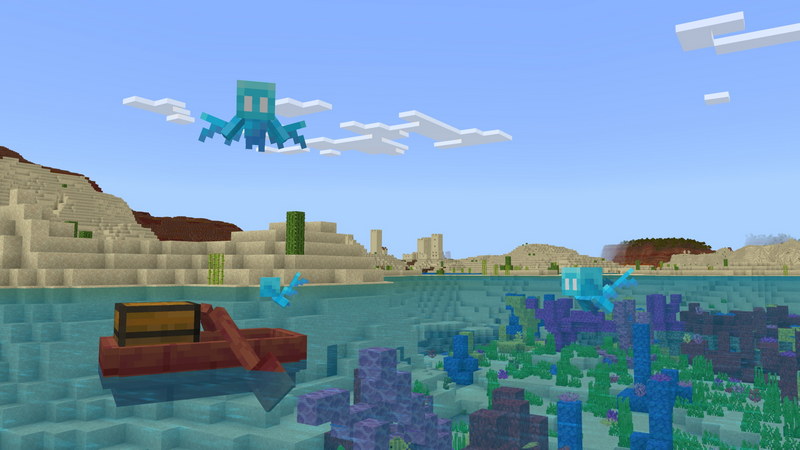 Added equality between Minecraft Bedrock Edition and Java versions:
Burning mangrove gate

Drowned generations - warm oceans will no longer spawn

Several items - bowls and vials

Drop items after destroying a chest in MCPE by a team

Removed the following mobs for the viewer on a leash

New documentation has been added for the creators of modifications - download Minecraft 1.19.30.22 for free!
We are in social networks