Minecraft PE 1.17.40.06
Today, like we did many times, we will prove to you that our
website
is among the first to inform its subscribers about the release of the freshest
game versions
. Today the Mojang team released two updates, and we prefer starting with the most important one which is a full version and it is called
Minecraft PE 1.17.40.06
.
What's new in Minecraft Bedrock 1.17.40.06
Happily, the MCPE developers introduced more experimental features so our gameplay can become even more interesting. These are:
A new world and cave generation that can be observed after upgrading chunks below the y=0 level and after enabling the experimental gameplay. We must mention that the older chunks won't be affected by this change.

A new biome generating in the mountains. It is called the Stony peaks and as its name suggests, it contains a lot of stones and gravel.

Tweaked vegetation in the Mountain Meadows

Dripstone clusters and other dripstone features generate exclusively in dripstone biomes

The new mountains have infested stones generating underneath

Improved ore distribution

Clods generate at the y=192 level

Improved terrain and river shapes, as well as the biome placements. This was done for a more beautiful overview of the MCPE world

Improved mob spawning in mountains and in caves

Deepslate generates at a deeper level than before

Modified positions of small dripstone features

Modified placement of copper ores

Flat worlds upgrading correctly taking into account the new world dimensions

Corrected map colors showing on maps

Vines generate below the zero height and can appear in lush caves

Villages have the same style as the biome they generate in

Windows 10 ARM-based PCs have new achievement screens

You will be able to see all these changes by installing this version.
The MCPE developers also made several bug fixes, so if you want to find out about the most important ones, keep on reading:
The crash happening when using the Character Creator was fixed

The bug making Marketplace downloads fail was fixed (issue affecting only the Nintendo Switch users)

An interesting, but annoying issue making players burn after using a portal with lava underneath it was resolved

The problem of players seeing the sky even if they are deep underground was resolved

The issue of players continuing eating even if their hunger bar is full was resolved

The issue of amethysts generating in excess in strongholds and destroying portals was resolved

The texture-related bug affecting tropical fish was fixed

The issue of cartographers offering already explored maps was resolved

The issue of leads disappearing when the animal is offscreen was resolved

The issue of iron golems spawning on signs, fences, and other inappropriate blocks was resolved

Several bugs affecting the Character Creator were fixed

Improved the abilities of the /summon command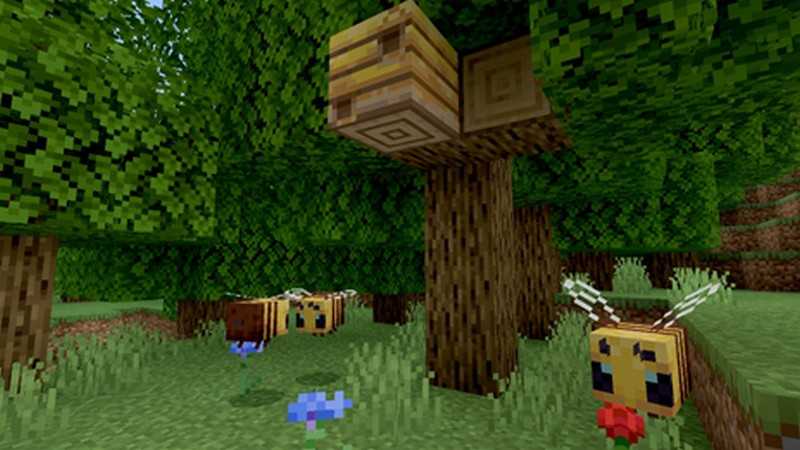 Dear friends, these are not all the carried out fixes, but we know that you are in a hurry to install and try this new update, so we will let you go, especially given the fact that there is another new version that we will inform you about very soon.
Please stay tuned because we do not want you to miss the game-related news. When you have some spare time, we also invite you to check our
Maps
,
Mods
, and other surprises. Explore our page's departments, choose what you want to try for free, and have fun!
Video Trailer of Minecraft PE 1.17.40.06
We are in social networks