Minecraft PE 1.17.0.58
Hurray! The Mojang team released a brand new game version called
Minecraft 1.17.0.58
and you have the chance to try it among the first, but before installing it, let us tell you about its main features.
Fixes in Minecraft 1.17.0.58
Of course the developers carried out some interesting changes, but they mainly focused on the problems that had to be fixed. So, let us start with them:
Long stalactites that were planned to drop only from their tips but are dropping otherwise were fixed

The water dripping process when filling cauldrons when dripping from stalactites was too slow so the developers made it faster

The issue of pointed dripstones breaking incorrectly when the block underneath them is being broken as a result of block update was fixed

The not too pretty setting screen background colors have been tweaked

A bug making the minecart's interior show when the player looks upwards, this blocking his/her view was fixed

A problem making blocks that are located near (not inside) glowing item frames glow too was resolved

A bug making glowing item frames drop incorrect items was fixed

The issue of pick blocked objects losing the block's data when placed was resolved

The issue of furnaces and other similar machines failing to get unlit when their fuel is over was resolved

A problem of maps always centering on the player while being created was resolved

A very funny situation when baby axolotls consumed the fish given in a bucket together with the bucked was corrected

Another issue affecting fish buckets given to axolotls was fixed: they previously failed to stack with other kinds of buckets

A crash occurring when using too many blocks to make a portal was fixed




The issue of bubble columns not working as they should in certain places was resolved

A problem preventing command /execute from functioning properly was fixed

A bug making the sign texts disappear when they are placed was fixed

As we already mentioned, the developers also carried out several changes, but they are mostly related to the technical side of the game. They are:
Introduced a new "transform_to_item" field for the "minecraft:ageable" component

Made the "has_equipment" filter support data values as it did before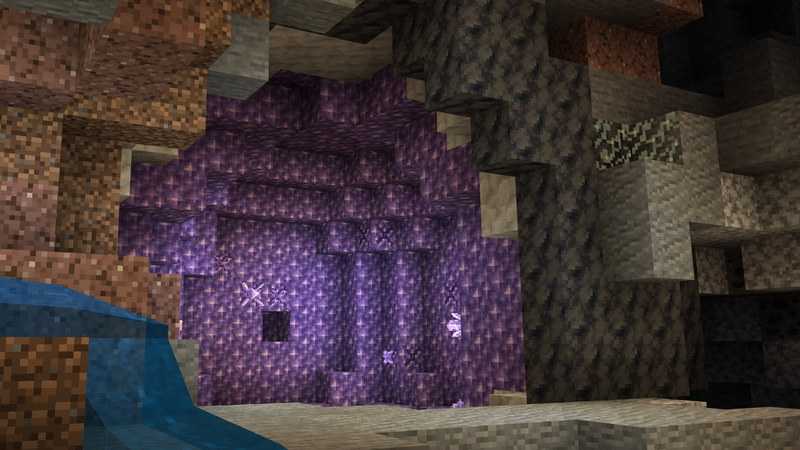 This is all we had to tell you about this beta, but we also recommend you watch the video trailer below to get a clearer idea about its features.
Please be kind and share this article with your friends so they can enjoy the release too and leave feedback.
Subscribe to our
website
and you will get informed about other upcoming versions as soon as they are released. You will also have the chance to try dozens of free
mods
,
maps
,
texture packs
, and other Bedrock-related surprises. Have fun!
Video Trailer of Minecraft PE 1.17.0.58
We are in social networks