Map Zombie Runners 1.6.1
Map Zombie Runners
will make you run as fast as possible! You'll probably become the world running champion of
Minecraft Pocket Edition
! Run, Steve, Run!
Features of map Zombie Runners
This map will make you, yeah it's very sudden fact, run! Not just some kind of simple running with obstacles, but running with Zombies! These ugly undead guys will chase you as long as you'll be able to run away.
Run as long as you can! Round stadium won't let you run away, so you'll have run in circles, until quantity of zombies won't reach the critical mark, and the won't take all the space of the stadium. Yes, you've catch it, the number of zombies will increase every minute, you run! Whole army of them will try to get you and eat your brains!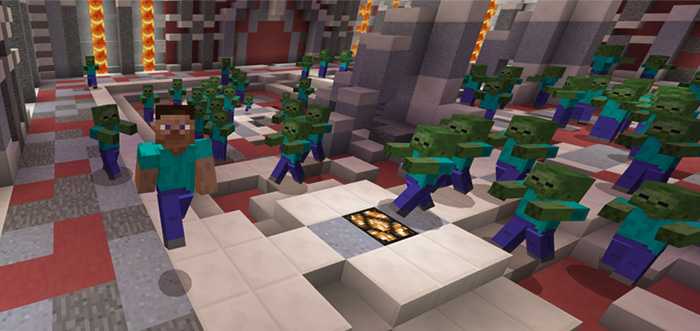 Make the competition! Call your friends and run together! The one, who will survive for longer time, wins! Show your friends that you're the most skilled runner of Minecraft!
If this map seems to be interesting and attractive, then don't miss your chance to get it for free! Download map Zombie Runners for Minecraft Bedrock Edition 1.6.1 for Android from our website! The other sections also await you, so check them for new
Mods
,
Skins
and
Texture Packs
for Minecraft Pocket Edition! Leave your feedback and have fun!
We are in social networks