Map Copy The Banners 1.13
Map Copy The Banners
represents a fun minigame developed for those who try to avoid strong emotions like fear provoked by horror maps or anger provoked by different battles. This map is to be played in a quiet and peaceful atmosphere and has the ability to make you relax.
How does map Copy The Banners work
In this map, your task as a player is to try to copy the design of a given banner from a golden block.
The game contains thirty-five banners for you to copy. The first five ones are more for practicing your skills. The rest of them are divided inещ three sets (A, B, and C). Naturally, each next banner is harder to copy than the previous one.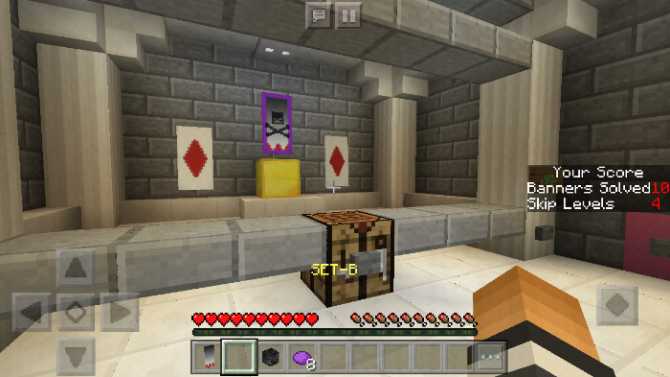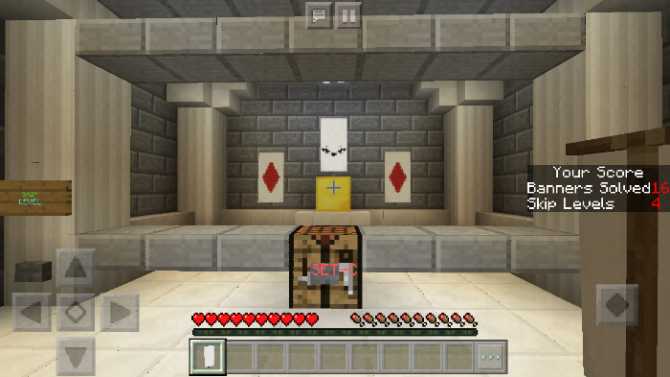 In case one of the banners seems too difficult for you to copy, you can skip it.
Your total of solved banners, as well as the skipped levels will be displayed on the screen.
If this minigame seems like a fun way to spend time, click on the button below, share it with your friends and leave feedback.
Visit our
website
for more cool MCPE minigames and other kinds of
maps
, suitable for any mood and preferences. Here you can also discover lots of new
mods
,
textures
, and of course the
latest game versions
.
Have a nice time!
We are in social networks