Map‌ ‌Five‌ ‌Nights‌ ‌In‌ ‌Factory‌ ‌1.13‌ ‌ ‌
Map‌ ‌Five‌ ‌Nights‌ ‌In‌ ‌Factory‌
‌is‌ ‌a‌ ‌kind‌ ‌of‌ ‌a‌ ‌clone‌ ‌of‌ ‌a‌ ‌famous‌ ‌game,‌ ‌where‌ ‌you'll‌ ‌have‌ ‌to‌ ‌survive,‌ ‌being‌ ‌
pursued‌ ‌by‌ ‌diverse‌ ‌strange‌ ‌and‌ ‌creepy‌ ‌creatures.‌ ‌Will‌ ‌you‌ ‌be‌ ‌able‌ ‌to‌ ‌deal‌ ‌with‌ ‌horrible‌ ‌entities‌ ‌during‌ ‌all‌ ‌
the‌ ‌5‌ ‌nights‌ ‌or‌ ‌they'll‌ ‌be‌ ‌able‌ ‌to‌ ‌slay‌ ‌you?‌ ‌Let's‌ ‌check!‌ ‌ ‌
‌
Features‌ ‌of‌ ‌map‌ ‌Five‌ ‌Nights‌ ‌In‌ ‌Factory‌ ‌
‌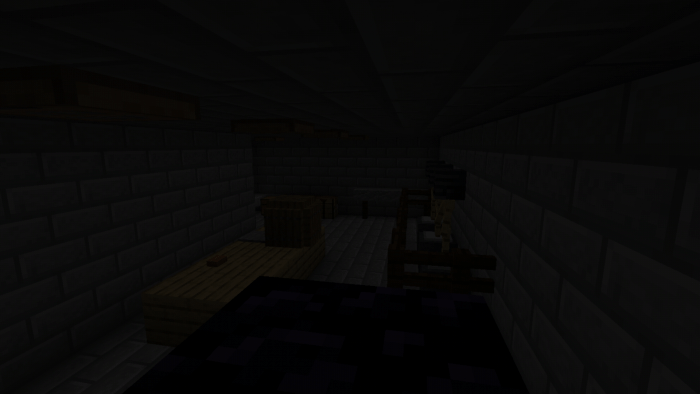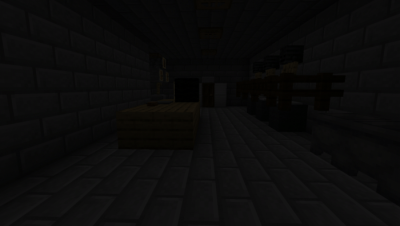 On‌ ‌this‌ ‌map‌, ‌you'll‌ ‌become‌ ‌a‌ ‌guard‌ ‌of‌ ‌a‌ ‌factory.‌ ‌Your‌ ‌main‌ ‌goal‌ ‌is‌ ‌to‌ ‌protect‌ ‌the‌ ‌building‌ ‌against‌ ‌creepy‌ ‌
creatures,‌ ‌which‌ ‌will‌ ‌try‌ ‌to‌ ‌come‌ ‌and‌ ‌get‌ ‌you.‌ ‌ ‌
You‌ ‌can‌ ‌use‌ ‌familiar‌ ‌kit‌ ‌of‌ ‌items‌ ‌and‌ ‌systems‌ ‌to‌ ‌survive‌ ‌during‌ ‌the‌ ‌night.‌ ‌From the midnight ‌and‌ ‌up‌ ‌to‌ ‌6‌ ‌a.m.‌ ‌
you'll‌ ‌have‌ ‌to‌ ‌be‌ ‌careful.‌ ‌Check‌ ‌cameras‌ ‌as‌ ‌often‌ ‌as‌ ‌possible‌ ‌or‌ ‌monsters‌ ‌will‌ ‌be‌ ‌able‌ ‌to‌ ‌get‌ ‌your‌ ‌safe‌ ‌
room.‌ ‌ ‌
Use‌ ‌your‌ ‌flashlight‌ ‌to‌ ‌scare‌ ‌them‌ ‌and‌ ‌make‌ ‌them‌ ‌get‌ ‌back‌ ‌to‌ ‌their‌ ‌storage.‌ ‌Be‌ ‌careful,‌ ‌the‌ ‌energy‌ ‌for‌ ‌your‌ ‌
devices‌ ‌are ‌limited‌ ‌and‌ ‌you‌ ‌won't‌ ‌be‌ ‌able‌ ‌to‌ ‌use‌ ‌it‌ ‌all‌ ‌the‌ ‌time.‌ ‌ ‌
‌
Download‌ ‌map‌ ‌Five‌ ‌Nights‌ ‌In‌ ‌Factory‌ ‌for‌ ‌Minecraft‌ ‌Bedrock‌ ‌Edition‌ ‌1.13‌ ‌for‌ ‌Android‌ ‌and‌ ‌try‌ ‌to‌ ‌show‌ ‌your‌ ‌
enemies‌ ‌who's‌ ‌a daddy.‌ ‌Survive‌ ‌for‌ ‌5‌ ‌nights‌ ‌and‌ ‌share‌ ‌the‌ ‌result‌ ‌with‌ ‌friends.‌ ‌Leave‌ ‌feedback‌ ‌and‌ ‌check‌ ‌
these‌ ‌links‌ ‌to‌ ‌find‌ ‌more‌ ‌
Mods‌ ‌
,‌ ‌
Skins
,‌ ‌
Seeds‌ ‌
‌ ‌and‌ ‌
We are in social networks