Map Horse Racing 1.10
Everybody knows what a fair is.
Map Horse Racing
was inspired by a very popular entertaining activity taking place during some specific fairs. It is oriented both towards those who love horse racings and archery.
How to play at map Horse Racing
The essence of the presented mini-game is very easy, but fun to play. The map requires 2-6 players, each of them being teleported on an area of a specific color. They will have a special wall with a target in front of them at which they will have to shoot using a bow. Depending on the results, the horse assigned to each of the players will advance on its line. The horses are displayed in rows behind the mentioned above walls. Obviously, the winner becomes the player whose horse comes to the end faster than the others.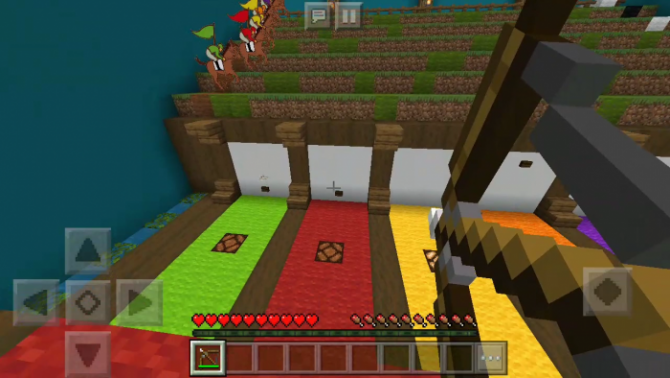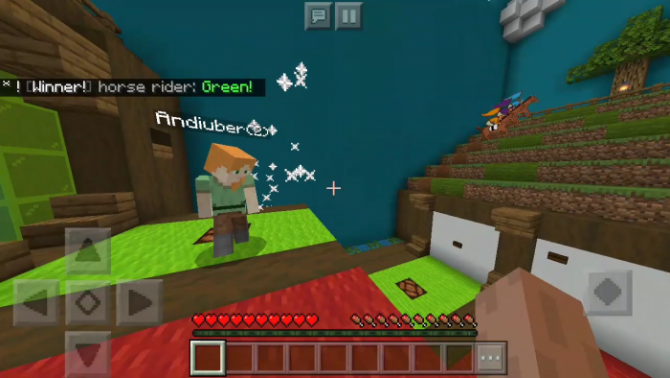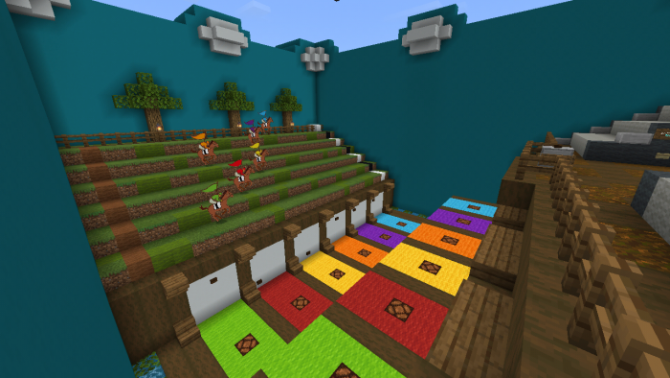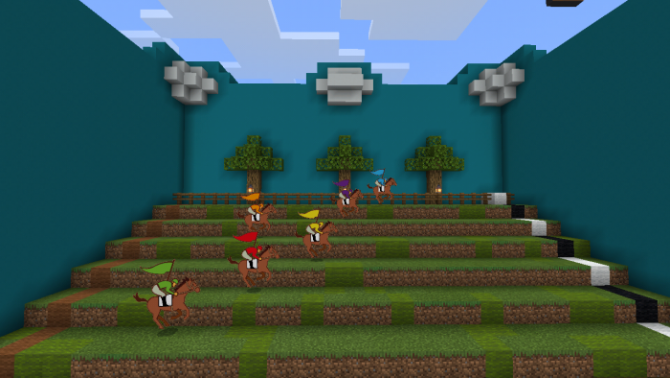 If you can't wait to use your bow and make your horse win, download Map Horse Racing using the button below this article, challenge your Minecraft friends and let us know about your impressions of the game.
For other interesting
maps
, visit our
website
. Here you will also find dozens of new
mods
,
texture packs
, and
seeds
, but most importantly, you will have the opportunity to read detailed information and download the
latest Minecraft Bedrock versions
.
Map Horse Racing Video Trailer
We are in social networks