Map Avengers: Endgame Find the Infinity Stone 1.11
Map Avengers: Endgame Find the Infinity Stone
is a game developed on the basis of the legendary Avengers: Endergame 2019 movie. If you and your friends liked watching the Avengers series, you will definitely love this map too.
How does map Avengers: Endgame Find the Infinity Stone work
In order to understand what your in-game task is, you will find out the back story first. After a series of notable events that you probably know from the Avengers: Infinity War movie, Thanos left the Avengers. This moment is called The Decimation. Now the rest of the team (that is you and your Minecraft friends) have to collect the Infinity stone in order to fix the damage made by Thano's Decimation. For this, you will have to visit all the Avenger statues and go through a number of dangerous adventures.
The map is developed in the "find the button" style. A cool thing about this game is that you will find a lot of Easter eggs along the way.
Map Avengers: Endgame Find the Infinity Stone can be played by up to ten Minecraft users in multiplayer mode. We recommend you to use peaceful mode.
Before starting the adventure, do not forget to pick a set of armor at your liking.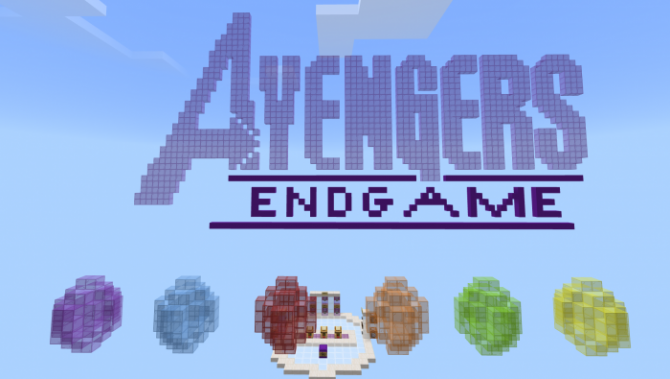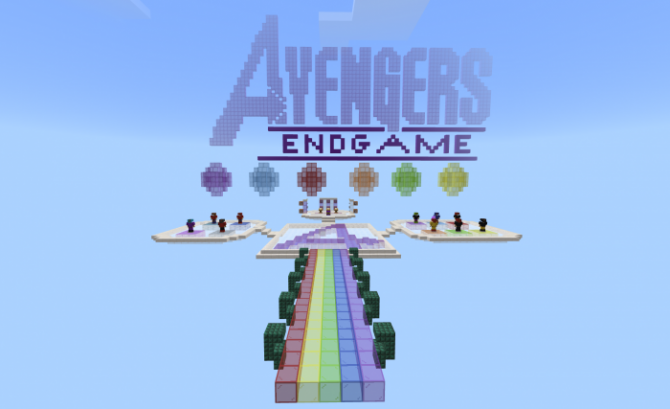 Note
: This map works only on MCPE 1.11 and later versions. To read detailed information and download the newest game versions, press
here
.
If you and your friends are ready to undo the Decimation, click on the download button below the article and let us know about your impressions.
For other new and interesting
maps
, as well as
mods
,
texture packs
, and
skins
, visit our
website
.
Video Trailer of Map Avengers: Endgame Find the Infinity Stone
We are in social networks