Map SkyWars Pascua 1.10
Map SkyWars Pascua
represents a PvP game developed by Team InfinityMinds and many PE. The game is targeted at making Easter more entertaining than ever! Prepare to experience an absolutely unique pascal adventure!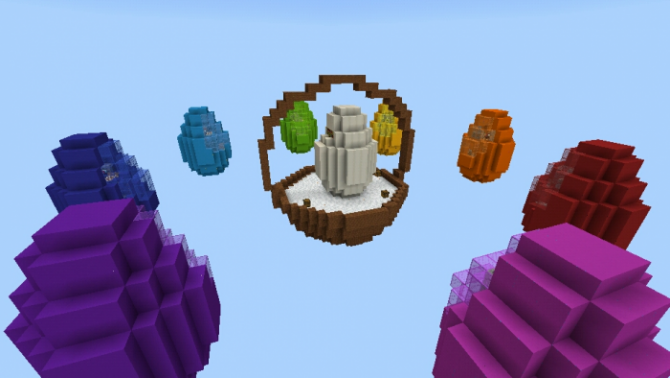 How to play at map SkyWars Pascua
All the players will generate in the mouth of a giant Easter rabbit! In front of the rabbit, you will see three big eggs: iron, gold, and diamond. Each of them has a certain purpose.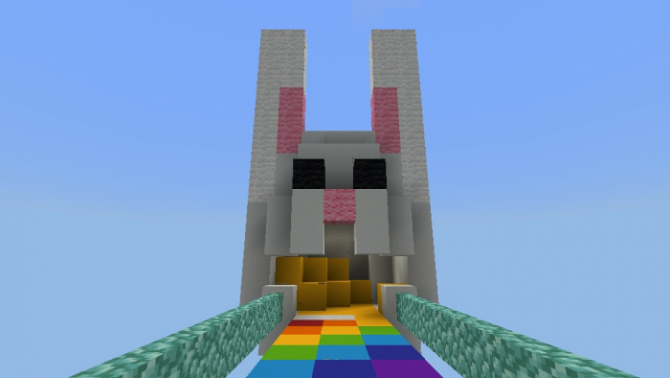 First of all, you will have to enter the iron one. Here you will see a multitude of kits to choose from. The kits are meant to help players win in this challenging adventure. You can see the kit list below: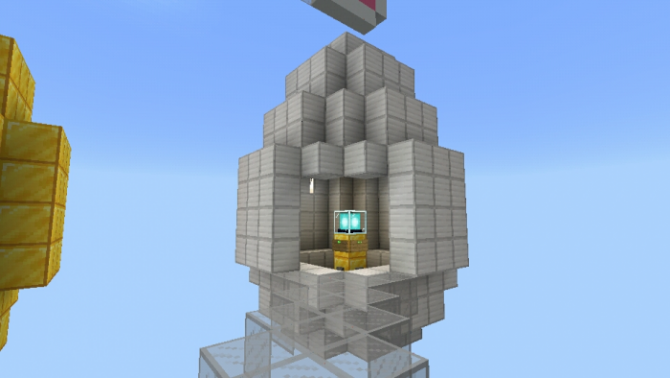 Archer kit. The kit contains a leather chestplate and helmet and of course a bow with arrows.

Warrior kit. If you choose this kit, you will get a golden helmet, an iron chestplate, a sword, and a golden apple.

Sniper kit. This one contains something from both the above-mentioned kits, namely a leather chestplate, a bow with arrows and a golden apple.




Fly kit. By choosing the fly kit you will obtain a water bucket, fireworks and elytra to help you.

Builder kit. Like in the warrior and sniper kits, you will get a golden apple, as well as an iron helmet and pick and bricks.

Protected kit. It contains leather boots, chestplate, and pants, as well as a shield.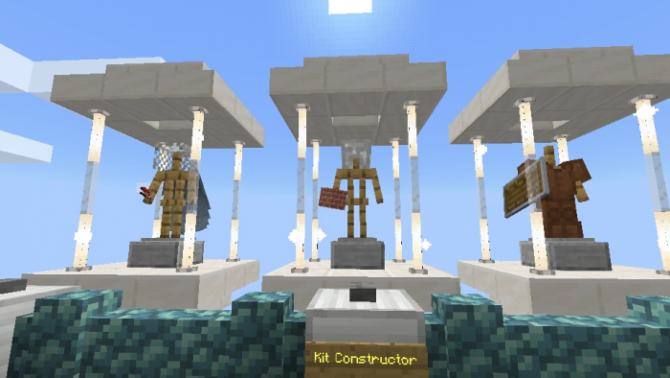 Now, that you are fully equipped (or you decided to fight without using a kit), it is time to meet the rest of the players.
For this, return to your generation point and go to the golden egg. Here you will see a Play button, as well as the number of players willing to play. You should click the Play button to start the game, but will have to wait for 1 minute first, so all the players manage to join.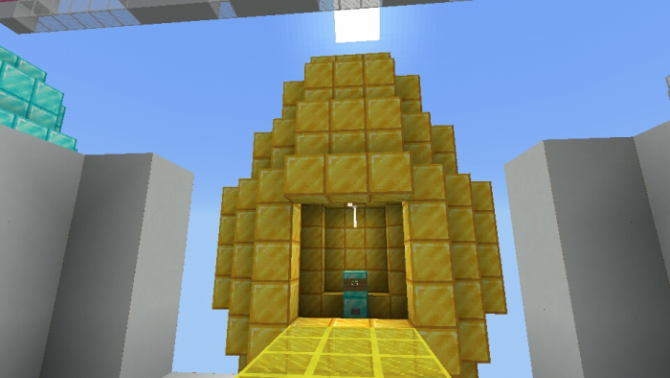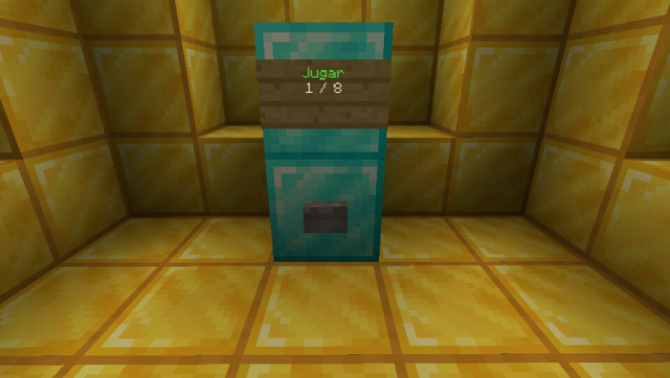 When all this is done, you will know how many more players are going to join the game and all of you will be transferred to an Egg Island (Egg Islands are random, so you will be transferred to different places each time you play the game). All of you will have to conquer in enormous easter eggs flying around an Easter basket in the sky. Each player will see two chests containing random items (different items for every game) in his / her egg. Hopefully, they are useful. The basket in the center of the battlefield also contains chests with items to help you.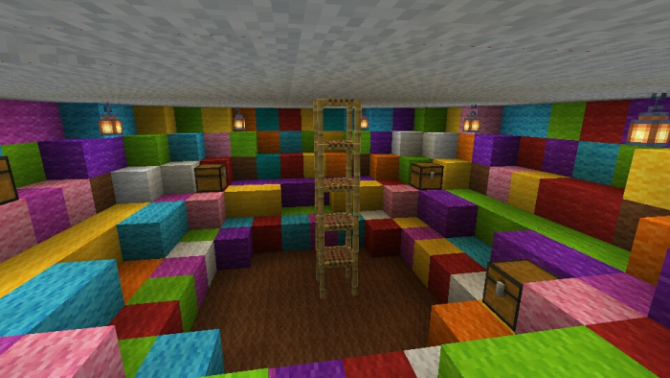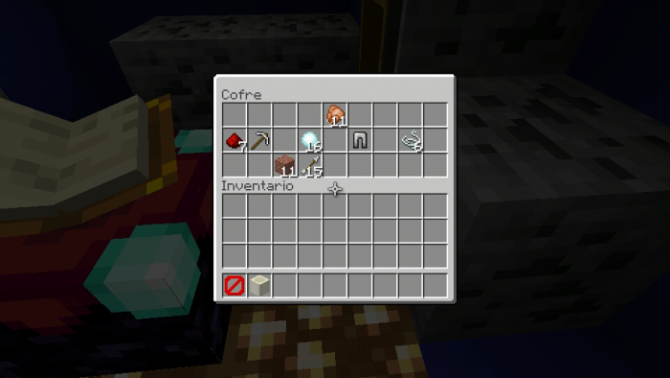 Your game target is to survive for as long as you can and fight hard! The player who succeeds to remain the last one on the battlefield is the winner!
You might have noticed that we haven't mentioned what is the diamond egg from the Easter rabbit for. Well, it is dedicated to all who worked on this fantastic map. In a few words, it displays the names of the creators.
By me, the best part of this map is that you can play on it very many times without getting bored because you will get new items in the chests and fight on a different colored egg each time.
Important!
Map SkyWars Pascua is in Spanish. When your player is in the golden egg, press the "Jugar" button. This is the Spanish for "Play".
If you are ready to become the Easter champion among your friends, invite them to play, click the download button below and tell us about your impressions.
If you had fun and want to explore more interesting
maps
, or maybe
mods
,
texture packs
or
skins
, visit our
website
. In addition, you will find the
latest MCPE versions
with full descriptions and download links.
Video Trailer of Map SkyWars Pascua
We are in social networks