Map Smart Modern House 1.10
Have you ever dreamed of owning a big and beautiful house located on a very beautiful site near the ocean? With
Map Smart Modern House
your dream can be realized. You can live in this house, explore and admire it and the surroundings or you can use it in survival mode. Imagine how fun this can be.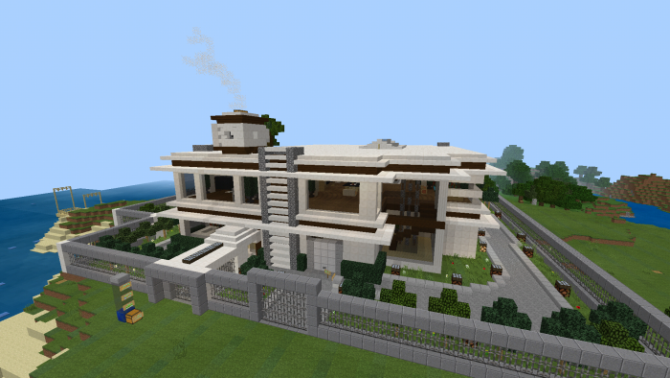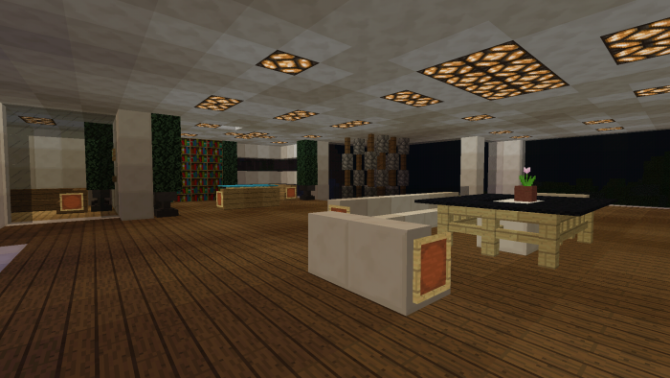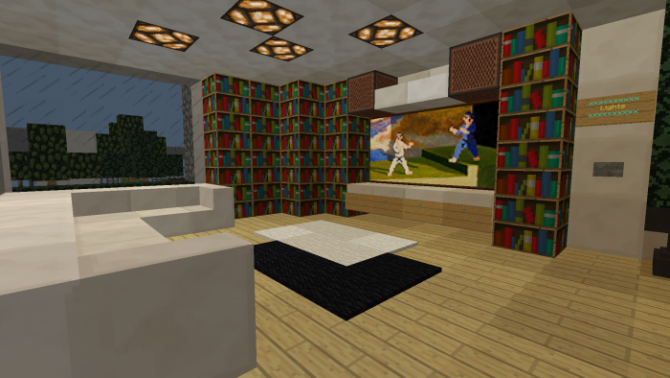 Features of map Smart Modern House
The map features a very beautiful mansion not far from the ocean. Due to the house itself and the surroundings, the view is incredible. The residence is stunning due to its big amount of rooms, terraces and big windows. But this is not all. The house is not only nice looking. It is also functional. Due to the fact that it is made entirely of Redstone, it has functional showers, lights that can be switched on and off, opening and closing doors and gates, a functional garage and much more.
We are sure that you want to visit and feel what it's like to be the owner of such a fantastic house, so hurry and install it by clicking below, invite your friends over and don't forget to leave feedback.
If you want to explore more interesting
maps
, as well as
mods
,
textures
, and
seeds
, visit our
website
. Here you will also have the chance to find out more and download the
newest MCPE versions
.
We are in social networks