Map McDonald Mystery 3 1.8
Map McDonald Mystery 3
is the final chapter of this great story, so you have to try it with yourself. Unusual quests, creepy monsters, mysterious riddles and boss fight at the ending. All these great things await you in dark rooms, flaming halls and dangerous catacombs of this magnificent map.
Features of map McDonald Mystery 3
The final part of this story will finally let you know the darkest secrets of creepy McDonald's factory. All the mysteries and riddles will be solved right now, so don't miss it and join this story to become its part. Help the main character to find out the answers for all his questions and enjoy.
The map consists of 3 chapters. Each chapter will take place in the new location, so it won't be too boring to explore all of them.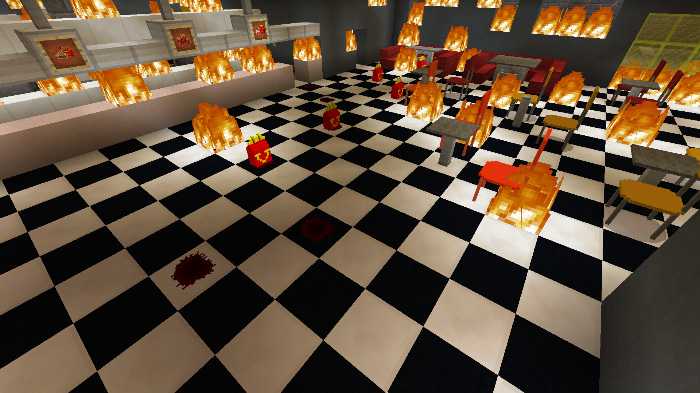 The 6th chapter of the story and the first one on this map, called Nightmare, will immerse you into the creepy nightmare of dangerous Ronald and explore dark corridors of new McDonald's.
The 7th chapter, called Burning Plan, will make you explore the dark mystery of dungeons under the factory and find out the reason of staff disappearing.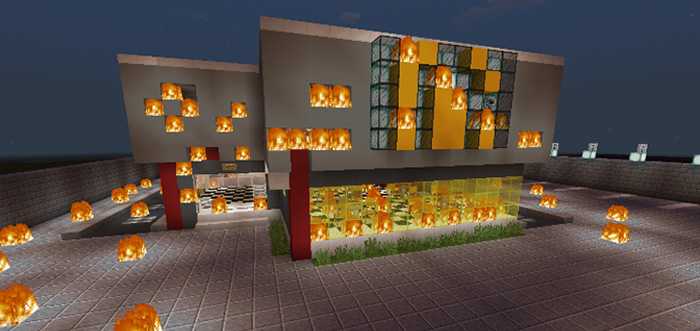 The 8th and the last chapter, named The Fall of McDonalds, will bring you the chance to kill Ronald with yourself and stop all the madness happening around.
Download map McDonald Mystery 3 for Minecraft Bedrock Edition 1.8 for Android and enjoy. Share it with friends and look for more different
Mods
,
Skins
,
Seeds
and
Texture Packs
for
Minecraft 1.9+
in the other sections. Leave feedback and find out all the answers!
We are in social networks