Map Crystal Wars PvP 1.9
Map Crystal Wars PvP
allows you to spend more time with friends and have fun together. Don't lose your chance to show your skills against friends and enjoy! Huge number of great features awaits you in this map, so don't pass by and join the game!
How does map Crystal Wars PvP work
Each team has its own island with crystal and hut with few villagers, which you'll be able to trade with. Conquer the other islands with useful materials, such as iron and gold to be able to buy better and stronger items from the villagers.
Destroy your enemies and try to reach their team's crystal. Remember that the enemies team will respawn constantly until you destroy the crystal, so it won't be so easy to get it.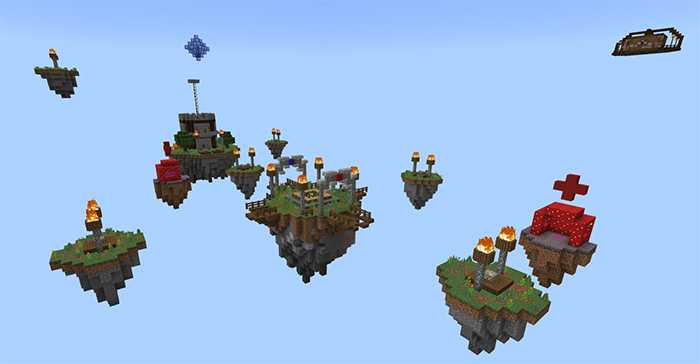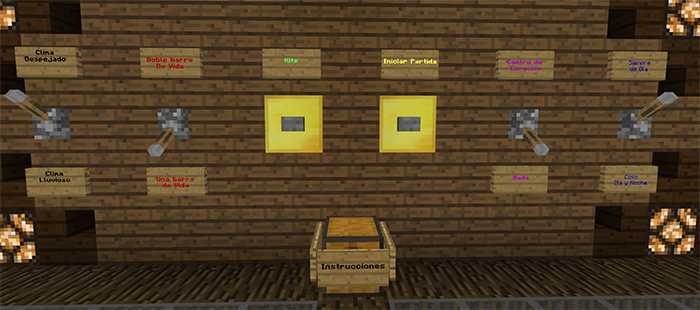 There're few interesting features on this map. First of all, there're few Healing Points, where you'll be able to heal yourself and your teammates. Secondly, your character has whole 2 lines of HP, so your fights will last much longer. Thirdly, there're few zones with buffs and debuffs, where you'll be able to come with yourself of make your enemies come to make them weak.
Download map Crystal Wars PvP for Minecraft Bedrock Edition 1.9 for Android and explore the rest of interesting features with yourself. Call friends and look for more
Mods
,
Skins
,
Seeds
and
Texture Packs
for new
Minecraft Beta 1.9
in the other sections! Enjoy and leave your feedback!
We are in social networks