Map Village and Pillage Features Review 1.9
Map Village and Pillage Features Review
will allow you to see and explore all the new features of coming update, so it'll be the great opportunity to examine all of them and then impress your friends with knowledge at day of update itself!
How does Map Village and Pillage Features Review work
All the features of new update are sorted and collected in different parts of the map with an explanation, written on signs. You'll be able to find needed blocks or creature easily and explore it carefully. Each part of update is open for you right now, so don't waste time!
Zones with blocks and entities are separated, so if you're not an engineer and would like to relax, plying with new creatures – visit section with cute Pandas and Cats and enjoy.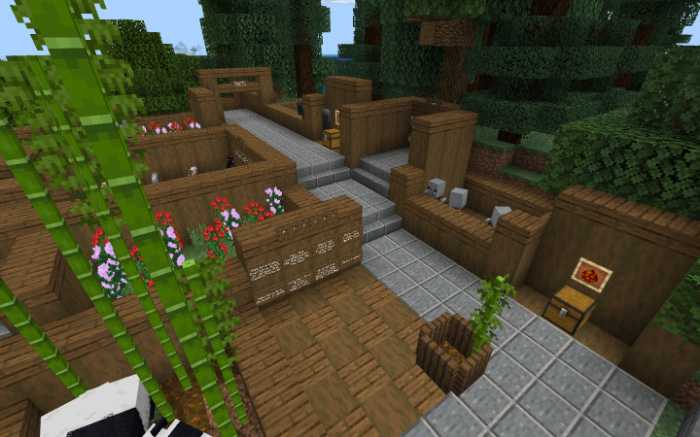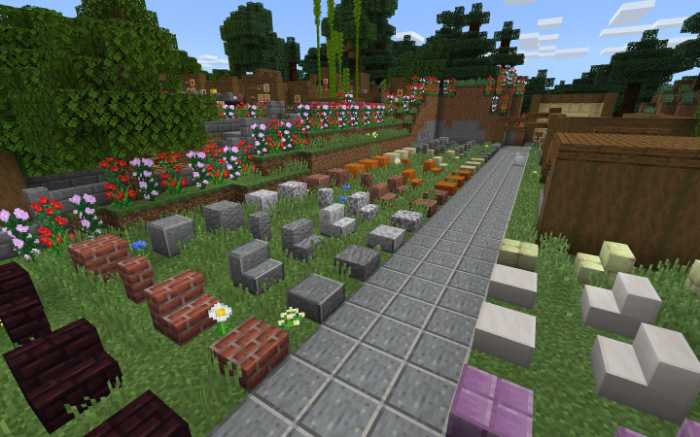 If you need to explore the new appearance of some blocks – section with blocks will help you! Each block is placed on the pedestal and ready to be looked at from any side and any angle.
Explore all the features with yourself! Download Map Village and Pillage Features Review for Minecraft Bedrock Edition 1.9 for Android by the link below and find more
Mods
,
Skins
,
Seeds
and
Texture Packs
for new
Minecraft Beta 1.9
in these sections. Call friends, leave feedback and have fun!
We are in social networks