Map Find The Button Christmas 1.9
Map Find The Button Christmas
is one more great FTB map in Christmas style. Enjoy great appearance of whole 10 levels with yourself or call friends and have fun together!
What's new in map Find The Button Christmas
The main difference of this map from the other ftb maps is the atmosphere it will plunge you in. You will be impressed by the size of locations. All the levels are really huge, so it'll be a great chance to explore each of them well and enjoy their appearance and interior of different buildings.
Whole 10 different levels with different building, including giant Snowman. You'll be able to come inside to look for the button and be sure – it'll be funny!
The next level will make you look for the button among big Gift Boxes! Feel yourself a giant Santa and try to deliver all of them! One of the levels will also allow you to visit Santa's house, so it'll be a great chance to explore all the process of creating presents!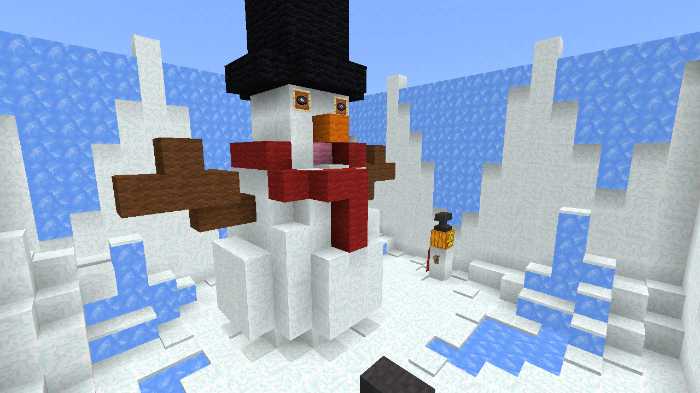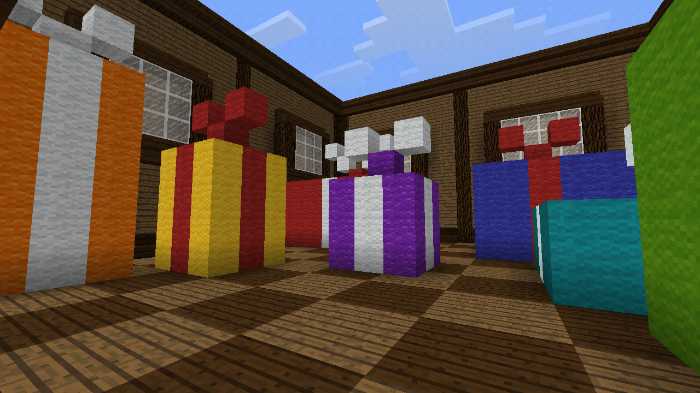 Download map Find The Button Christmas for Minecraft Bedrock Edition 1.9 for Android and try to find all the buttons with yourself! New great
Mods
,
Skins
,
Seeds
and
Texture Packs
for new
Minecraft Beta 1.9
in New Year style await you in the other sections, so don't forget to check! Have fun and Merry Christmas!
We are in social networks