Map Battleship 1.7
Map Battleship
can provide 2 players with great game for uncounted number of times! The map will restore with itself, so you'll be able to play it time after time.
Features of map Battleship
If you've ever played this really magnificent and great game, then you know all the rules without me. If you've never tried it, then let's see the rules of the game!
Firstly, both players have 10x10 field, where each of them can place ships. Total number of ships is 15. 1 having 5 blocks length, 2 having 4 blocks of length, 3 with 3 blocks, 4 with 2 blocks and 5 having 1 block length.
All the ships should be placed all around the field. Any ship can't touch the other one with any its side or rib. When placing of ships is completed the game begins. Each player, in turns, name the coordinates on the enemy's field. The player, whose field was shot, checks needed coordinates. If the shot was successful, then the player, who made it, gets one more ability to shoot. When he loose – the next player shoots. The game lasts until all the ships of one of players won't be destroyed.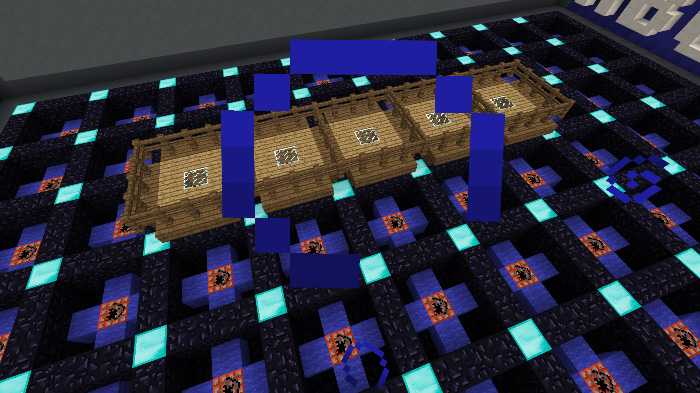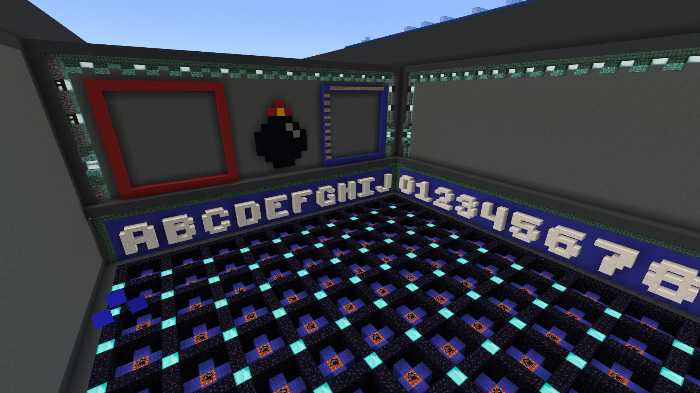 The mechanism of ship destruction is realized thanks to the command blocks and redstone circuits.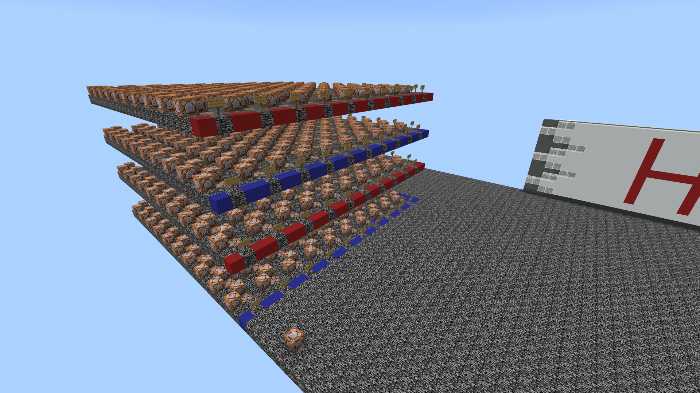 Download map Battleship for Minecraft Bedrock Edition 1.7 for Android and share it with friends! Call your friend and play this great game! Let's see who's the better strategist. Check the other sections, there're always lots of new
Mods
,
Seeds
and
Skins
for MCPE! Leave feedback and have fun!
We are in social networks