Map The Storyteller 1.13
Get ready to explore a lot of wonderful venues where you can walk around, admire the surroundings, and battle with your friends.
Map The Storyteller
is just one from a big series of such maps planned to be developed by DudeNotANoob. We hope you will like the present one and we will definitely follow the release of other upcoming ones, so subscribe to our
website
to stay tuned.
Features of map The Storyteller
By installing this map, your adventure will start on a beautifully designed and illuminated logging area.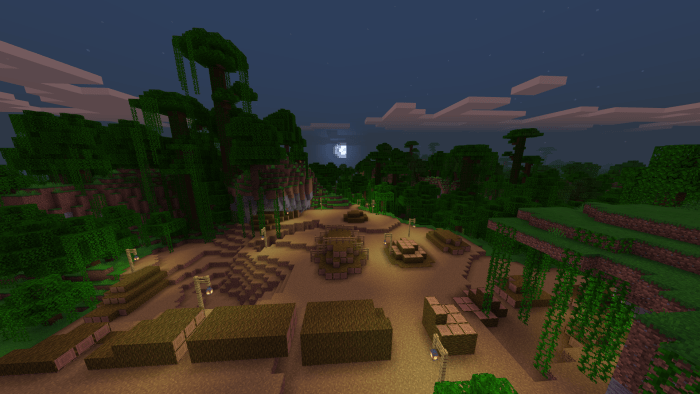 Further, you can choose what of the following places you want to visit and use as a battle arena with your friends.
Lake 31




Ocelot Falls




Shadowy Oak Forest




Cavesmith Grotto




Whispering Cavern




Shroom Temple




The map maker plans to design more such places in the near future. Some of them will have as base icy and snowy places, some will be really hot featuring lots of fire and lava, and others will let you enjoy beautiful coastal cliffs. We promise to keep you informed about all these promising releases, but now it is time to try the one described above, so hurry and click on the download button, invite your friends, and leave feedback.
When you are done with this map, you can visit our
Maps
section to discover other interesting ones. The
Mods
and
Textures
sections are also worth checking, so stay with us and have fun!
We are in social networks